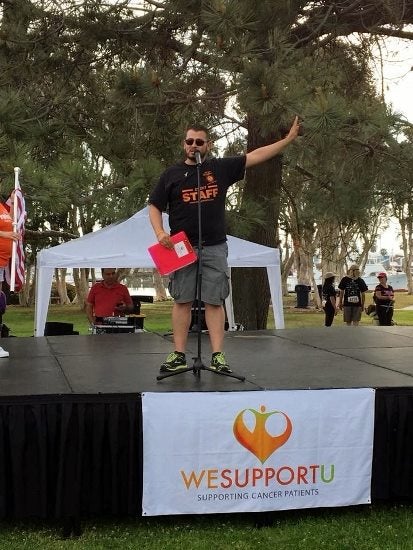 Gustavo Padilla | We Support You
Gustavo Padilla is a Labor Relations Representative & Organizer representing classified school employees in K-12 school districts, community colleges, and county offices of education in the State of California. He previously worked for the San Diego Unified School District for over 12 years in many capacities He has been a strong supporter for education and health care and continues his work by being involved in the community. Gustavo is a cancer survivor and wants to use his experience and struggles to help people and provide hope to everyone who faces a cancer diagnosis. He volunteers with various organizations to help raise funds to support cancer patients and research.
He is currently the President of the Board of Directors for We Support U, which is a local non-profit serving cancer patients in Southern California. He is also the organization's Race Director for their annual Cancer Awareness 5K Run/Walk in Chula Vista. We Support U's goal is to improve cancer prevention, screening and survival among underserved, low-income communities and to be the comprehensive link between healthcare providers, cancer patients and their families and community resources. Gustavo is also a strong supporter of the Leukemia & Lymphoma Society and continues to be involved in their Team in Training program to run marathons for charity, as well as participating in other events such as Light the Night. He also continues to support the American Cancer Society's Relay for Life events, where he previously served as part of their Event Leadership Team helping to coordinate the event. In addition to these organizations he also helped raise funds for StupidCancer.org by being part of the first-ever all cancer survivor Ragnar Relay team. Team Stupid Cancer ran 200 miles from Huntington Beach to San Diego to bring awareness and support to cancer patients. Gustavo feels committed to supporting our communities by helping in any way he can and as he always says, "Living Life to the Fullest".