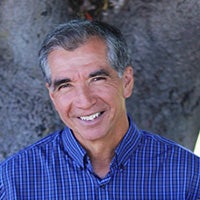 Nominated by: Steve Lathrop
Mr. Lathrop shared with us that Richard and Diane Nares are some of the most humble, yet inspiring people you could ever meet. "I'm always amazed at the effort they make to serve and show concern for others, while minimizing their own challenges and difficulties," he explained in his nomination.
After losing their son, Emilio, to cancer at the age of five, th couple recognized an unfulfilled need among young cancer patients transportation to/from the hospital for treatments. They noticed many children with cancer coming from low-income areas or from single-parent families using public transportation, resulting in hours-long commutes, and less than desirable conditions considering the children's compromised immune systems. Eventually, they noticed these patients would regularly miss treatments or stop showing up entirely.
The duo started the Emilio Nares Foundation, which provides transportation to families in need so their children can safely and reliably get to the hospital for treatment.