Inspiring Courage and Supporting Those In The Fight
Hockey Fights Cancer is an initiative stretching across several professional hockey leagues and their respective player associations dedicated to one of the most important fights. While it looks a little different this year, your San Diego Gulls remain committed to supporting those in our community fighting cancer.
One of the most poignant moments during our annual Hockey Fights Cancer Night is our moment of recognition, when fans hold up I Fight For cards to support those in their personal fight. While we can't be together to share in the moment this season, we're still giving our fans the chance to show that same love and support across our social media channels.
Join us on Monday, November 23, 2020 as we recognize and support our community. Here's how to participate:
Follow us on social media (@SDGullsAHL) before Monday.
Download and print your I Fight For card here.
Take a photo with your sign OR record a 5-15 sec. video holding your card and telling your story about who you fight for.
Share your photo/video on social media with #GullsFightCancer and tag us in your post.*
We'll share these photos and videos throughout the day across our accounts.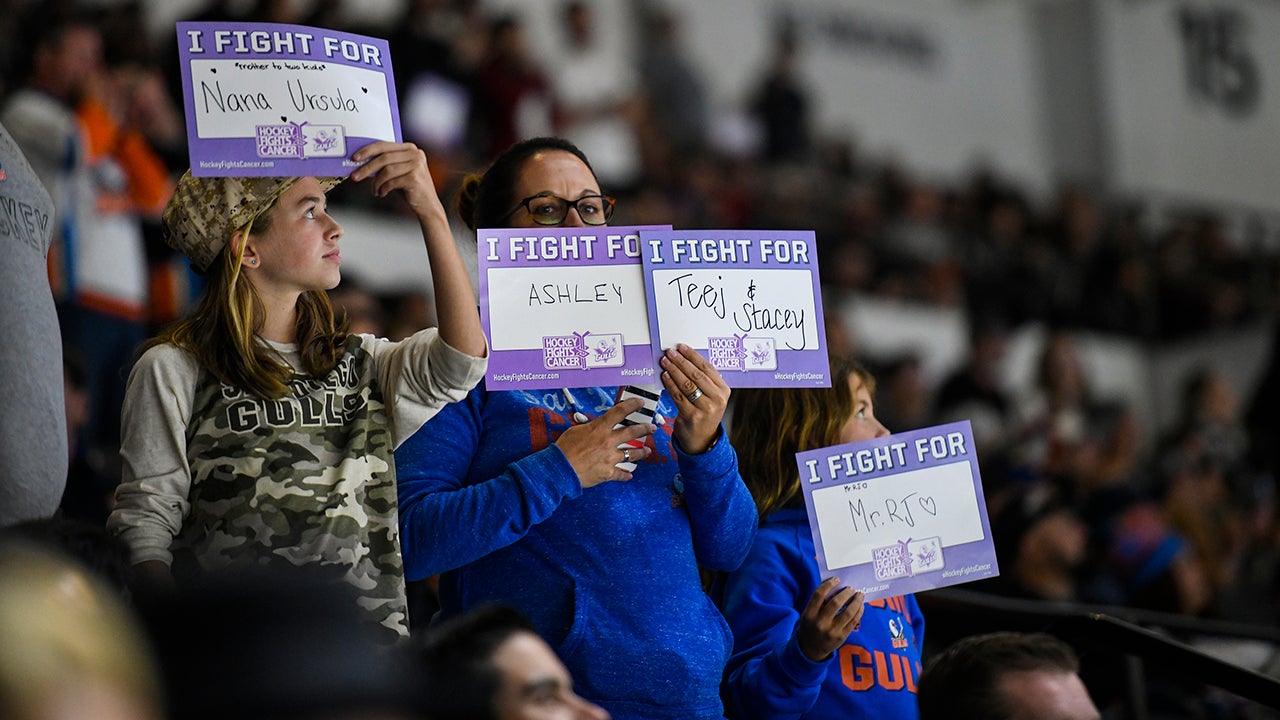 HOCKEY FIGHTS CANCER
Hockey Fights Cancer is a joint venture between the NHL and the NHLPA which began in 1998, which now involves all 31 AHL teams joining the fight. Understanding that cancer has no off-season and that many living with cancer have faced more adversity during the coronavirus pandemic, the San Diego Gulls are focused on doing our part off it the ice to continue to unite the hockey community in support of cancer patients and their families. Together, the hockey family looks to inspire hope and courage for those who are living with, going through, and moving past cancer.
---
*By tagging us in your post, you consent to allow the San Diego Gulls Hockey Club to utilize your content across their social channels. If the team utilizes your photo/video outside of a retweet, it will properly acknowledge the content by tagging your username from the platform where it received the image/video.
---
If you are using a text to speech reader for accessibility and are having problems using this application, call (619) 359-4730 for assistance.