Pucks & Paws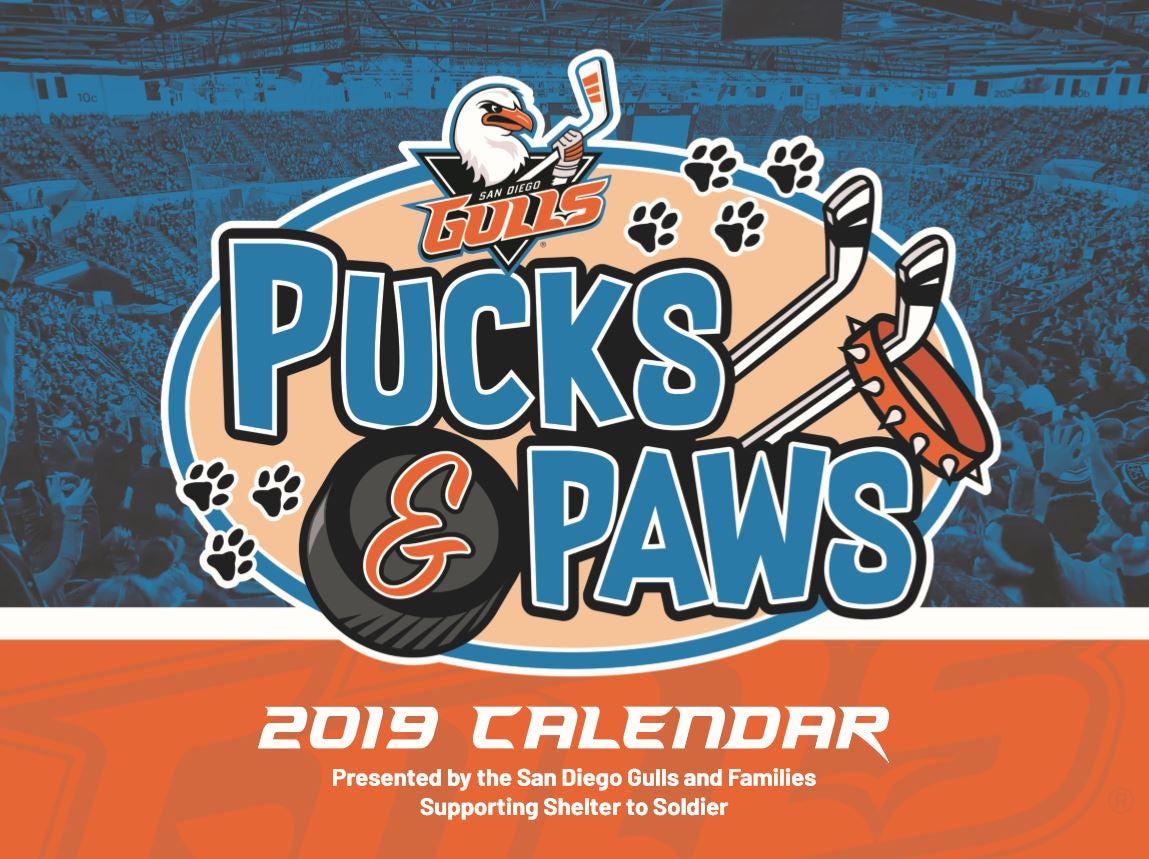 With support from Raising Cane's, the San Diego Gulls Foundation, significant others and select members of the 2018-19 San Diego Gulls Team, all worked to put on a different kind of game face in an effort to share the story of Shelter to Soldier. They thank each of you for supporting a cause that is near and dear to their hearts as dog owners and supporters of our local military families.
Shelter to Soldier™ is a CA 501c3 nonprofit organization that adopts dogs from local shelters and trains them to become psychiatric service dogs for post-9/11 combat veterans suffering from Post-Traumatic Stress Disorder (PTSD), Traumatic Brain Injury (TBI) and/or other injuries associated with traumatic service experiences.
The San Diego Gulls Foundation is very excited to work with Raising Cane's on this year's Pucks & Paws Calendar. Raising Cane's will be catering the VIP Meet Up & Dog Party later this spring, so be sure to purchase your special copy to receive an invitation!
Pucks & Paws Calendar
Calendar- Team Signed with Invitation to VIP Meet Up and Dog Party: $50
Calendar- Team Signed: $30
Calendar: $15
To purchase your Pucks & Paws Calendar, please CLICK HERE or download DASH App on your mobile device by texting "DASH" to 66866.
Please contact Melissa Werman with any questions or concerns at 619-359-4716 or [email protected].