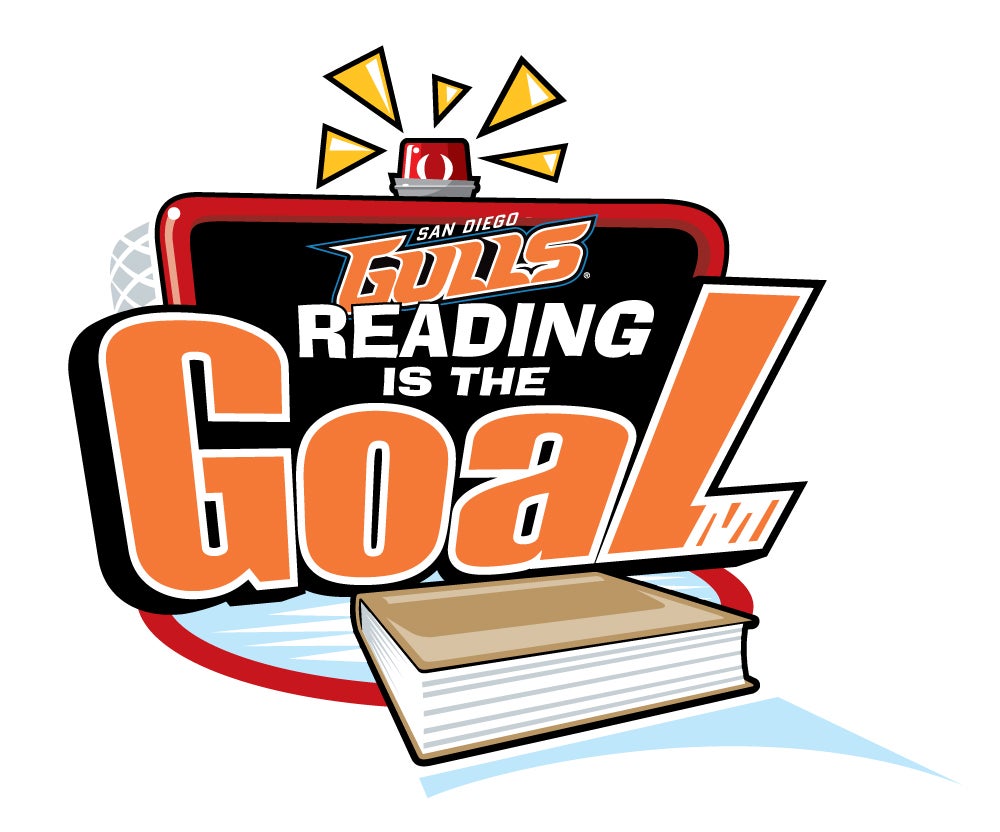 Sign-ups for Reading is the Goal 2021 are now open. Please complete THIS FORM to sign up your fourth-grade classroom to participate.
Reading Is the Goal is a free program to all fourth-grade students in San Diego and is made possible by the San Diego Gulls Foundation. The program rewards 4th grade students for their time spent reading per day within a flexible 30-day period. Its goals are to convey the importance of reading as the foundation to success and to help students cultivate a life-long love for reading. Since its inception, Reading Is the Goal has made significant contributions within schools. It has raised students' reading proficiency as well as test scores among its participants.

Based off the award-winning Anaheim Ducks Reading is the Goal, the reading program was founded on its contributions to literacy and education, the Anaheim Ducks Reading Is the Goal program has received awards from the International Reading Association's (IRA) California and Orange County chapters.

Reading Is the Goal is an effective literacy program that can be implemented in any 4th grade classroom with flexibility and with a minor time commitment. During these 30 days, students record their daily reading times on an official Reading Is the Goal form. The Gulls reward students based upon their participation and personal achievement reaching various plateau levels of minutes a day for 30-days. To help encourage all students to read, they can work together to win great prizes for their entire classroom.

Please contact Melissa Werman at [email protected] or 619-359-4716.

If you are using a text to speech reader for accessibility and are having problems using this application, call (619) 359-4730 for assistance.