The San Diego Gulls are proud to offer discounted tickets to Irvine Company employees to Gulls home games for the 2018-2019 season. CLICK HERE to purchase your discounted tickets with PROMO CODE "Irvine".
2018-2019 Gulls Discounted Ticket Pricing (savings up to 20%)
Terrace level: $16-19/each
Attack 1: $30-36/each
Attack 2: $32-38/each Center Ice: $34-40/each
Don't forget about all of the fun Gulls promotions this season! All Friday night home games are $2 Bud Light Nights!
Any questions please reach out to Acoya Gibbons at [email protected] or by phone at 619-359-4721.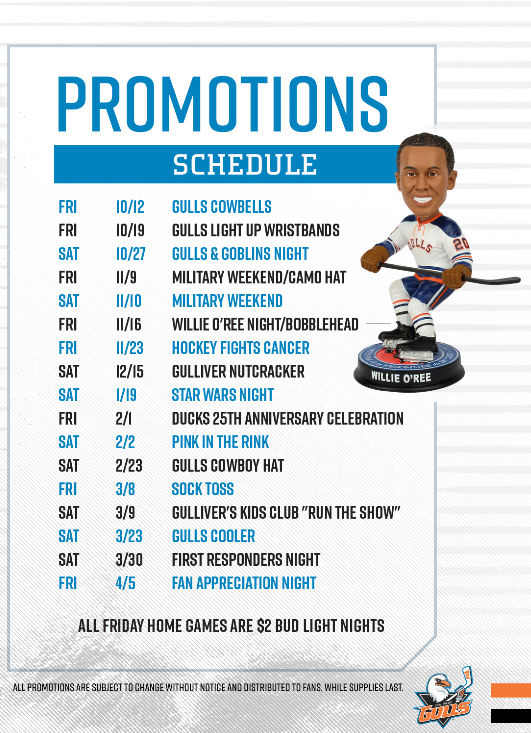 ​If you are using a text to speech reader for accessibility and are having problems using this application, call (619) 359-4730 for assistance.