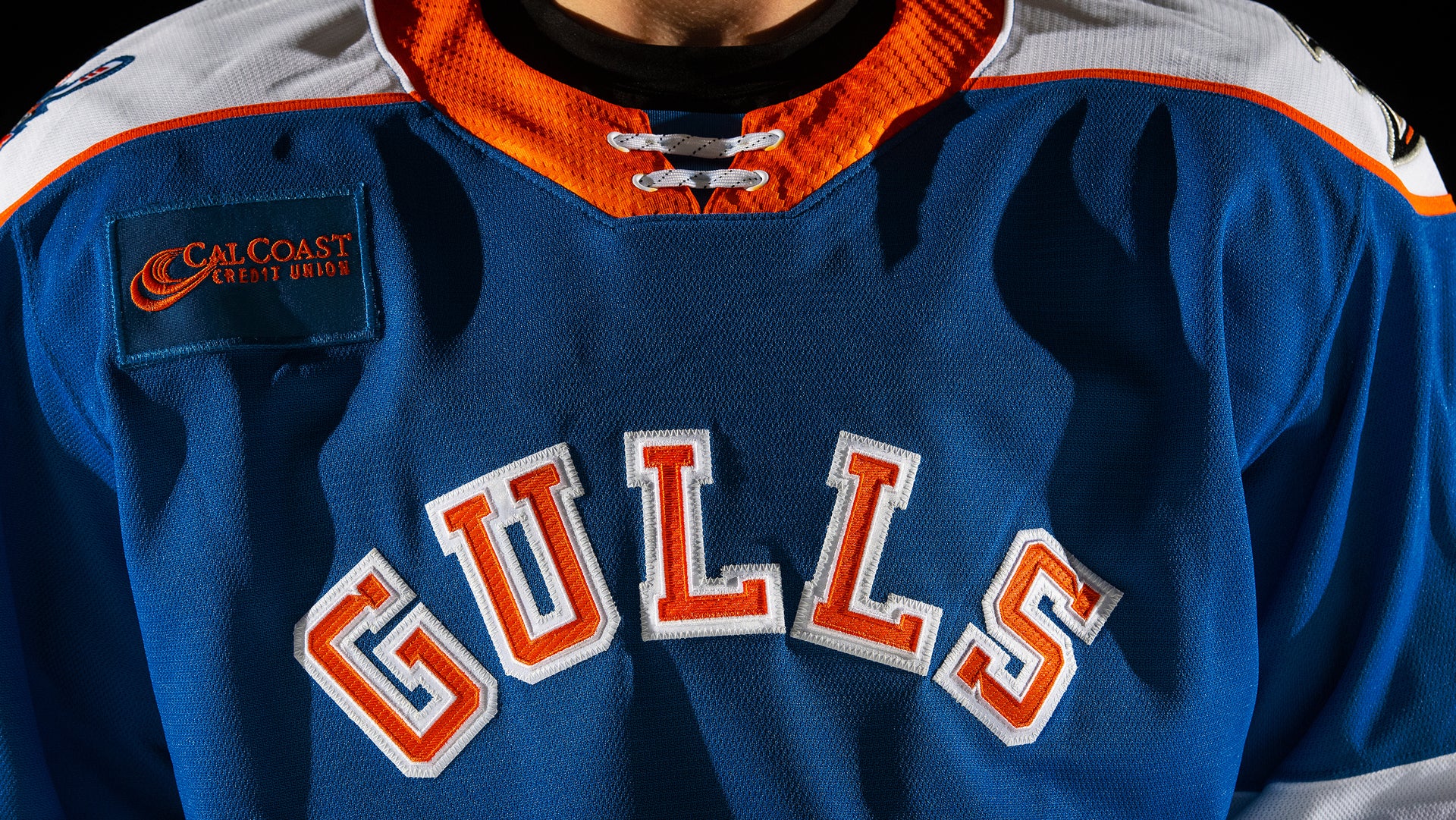 A New Look Comes To San Diego!
We're excited to show you, for the first time in our team's history, a brand new third jersey, debuting against the San Jose Barracuda on November 26, 2021! The third jersey will blend the old with the new as we honor our past while skating full speed ahead into the future. Following its debut, we'll wear the jersey for the remaining seven Friday home games and our Fan Appreciation Night on April 23.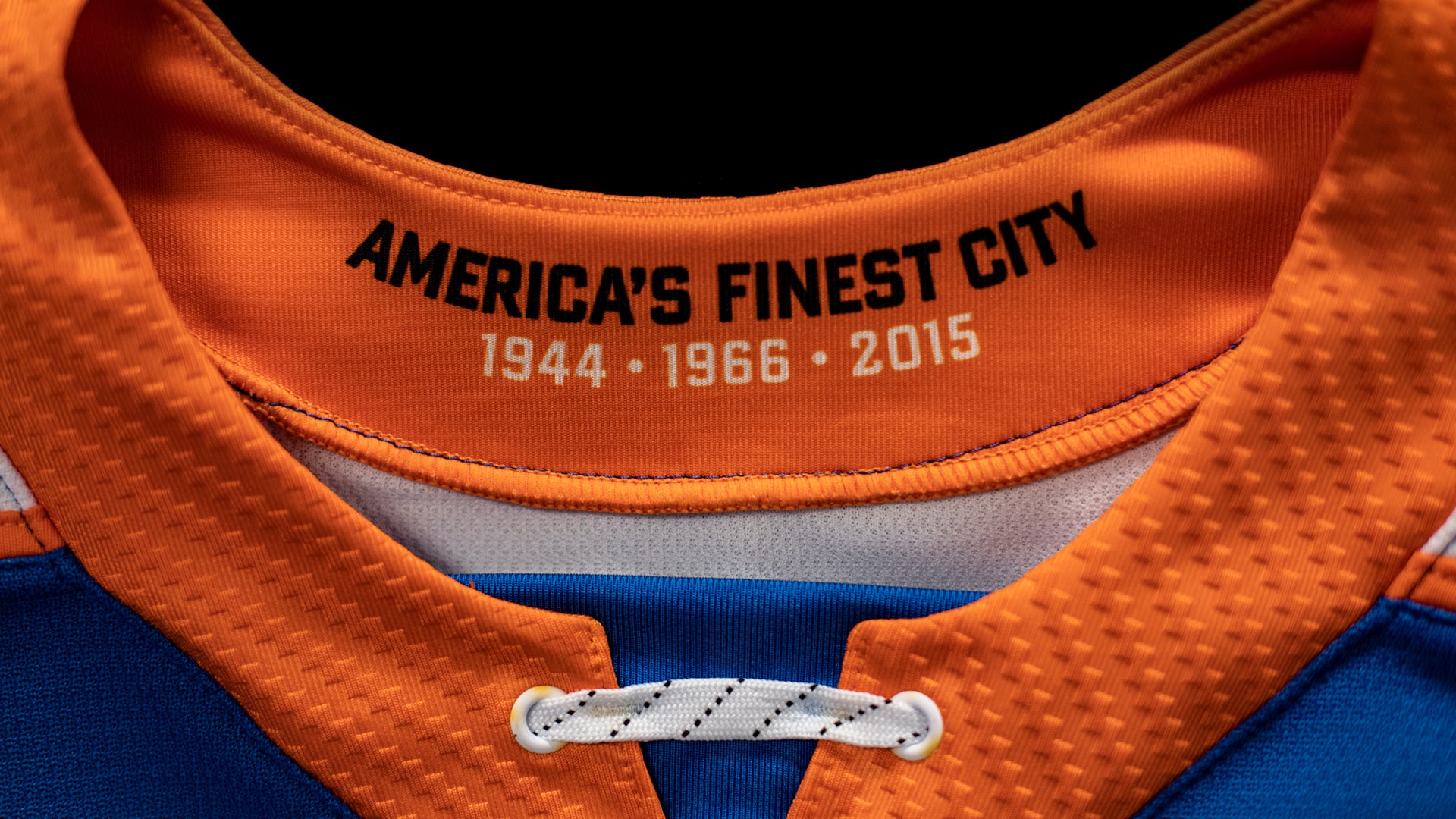 Honoring Our City's Hockey History
These collar details might not be obvious to the fans when the players wear these jerseys on the ice, but it remained imperative we connected with our home city of San Diego.
This includes three key dates:
1944 - Professional hockey made its debut in America's Finest City with the Pacific Coast Hockey League's (PCHL) San Diego Skyhawks

1966 - The Gulls name is established after San Diego is awarded a franchise in the Western Hockey League (WHL), playing for the first time at the San Diego Sports Arena

2015 - The Gulls returned to San Diego with the American Hockey League's (AHL) Pacific Division expansion, as the Anaheim Ducks purchased and relocated their AHL affiliate from Norfolk, Va. to San Diego
The America's Finest City moniker is the quintessential San Diego nickname. Credit for the nickname traces back to former mayor Pete Wilson and Look Magazine, which once called San Diego "one of America's finest cities."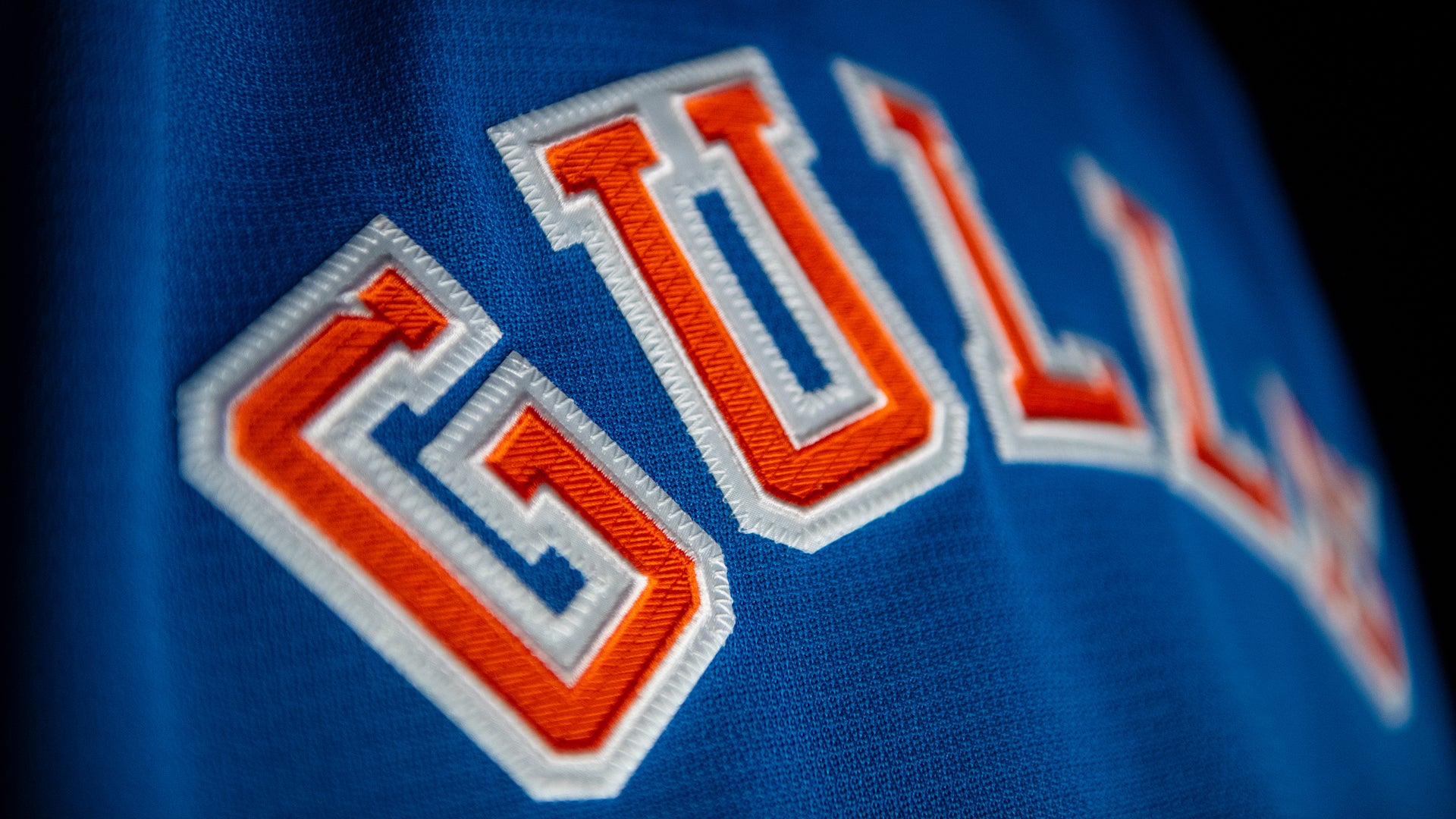 A NOD TO THE PAST
The design is an homage to the Gulls jerseys of the past. The GULLS text across the chest is a similar look to the jerseys worn by the first version of the San Diego Gulls that debuted in the Western Hockey League in 1966.
The ocean blue color making up the jersey and other equipment is a tribute to San Diego and its Pacific Ocean coastal beauty. The orange and white piping on the sleeves and waist are the same colors used in the first San Diego Gulls jerseys from 1966-74, famously worn by Willie O'Ree.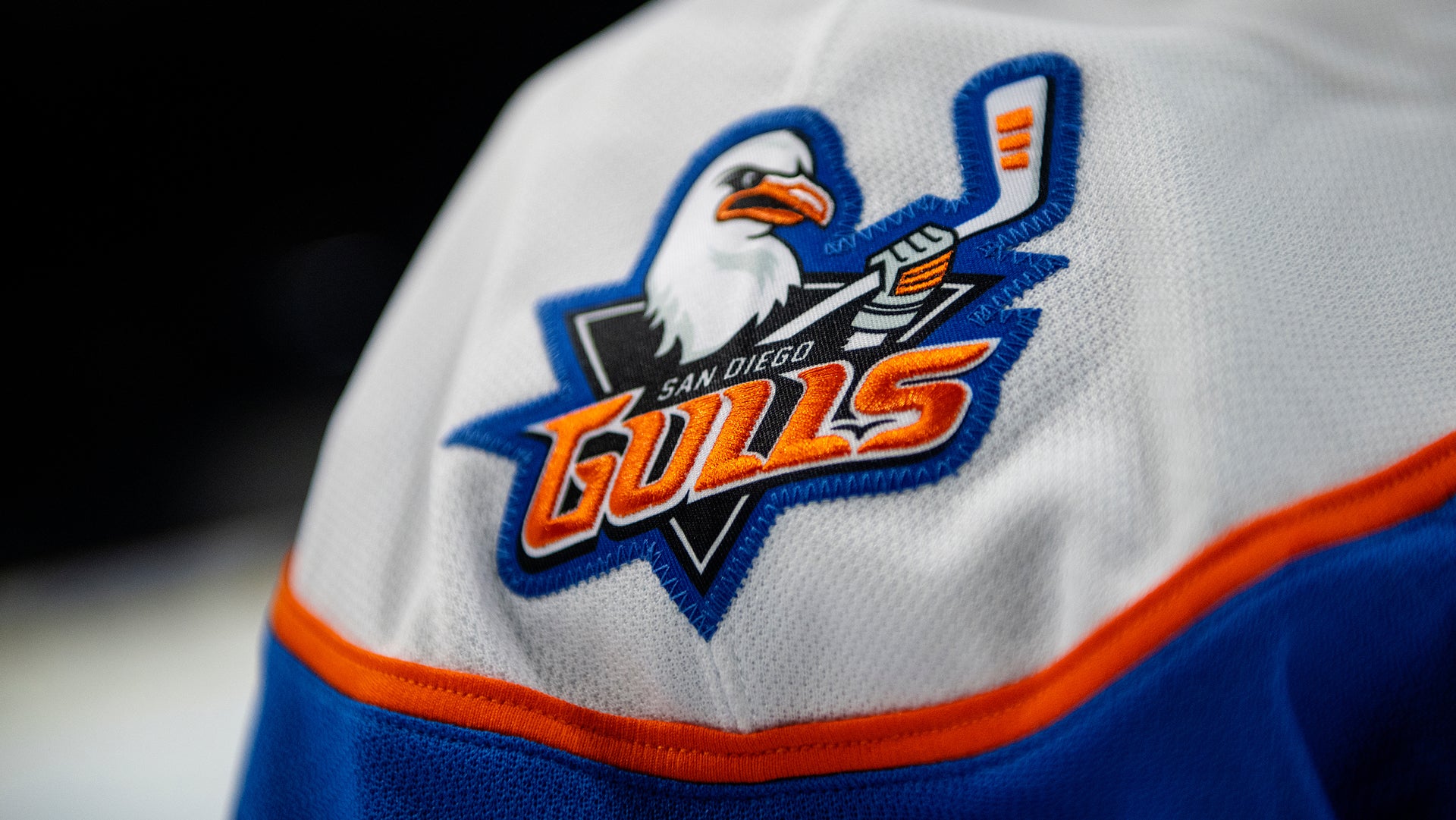 JERSEY DEBUT NOV. 26
The San Diego Gulls debuted this new jersey on Friday, Nov. 26 in a 4-2 win over the San Jose Barracuda at Pechanga Arena San Diego.
​​​​​​If you are using a text to speech reader for accessibility and are having problems using this application, call (619) 359-4730 for assistance.