2019-20 GULLIVER'S KIDS CLUB MEMBERSHIPS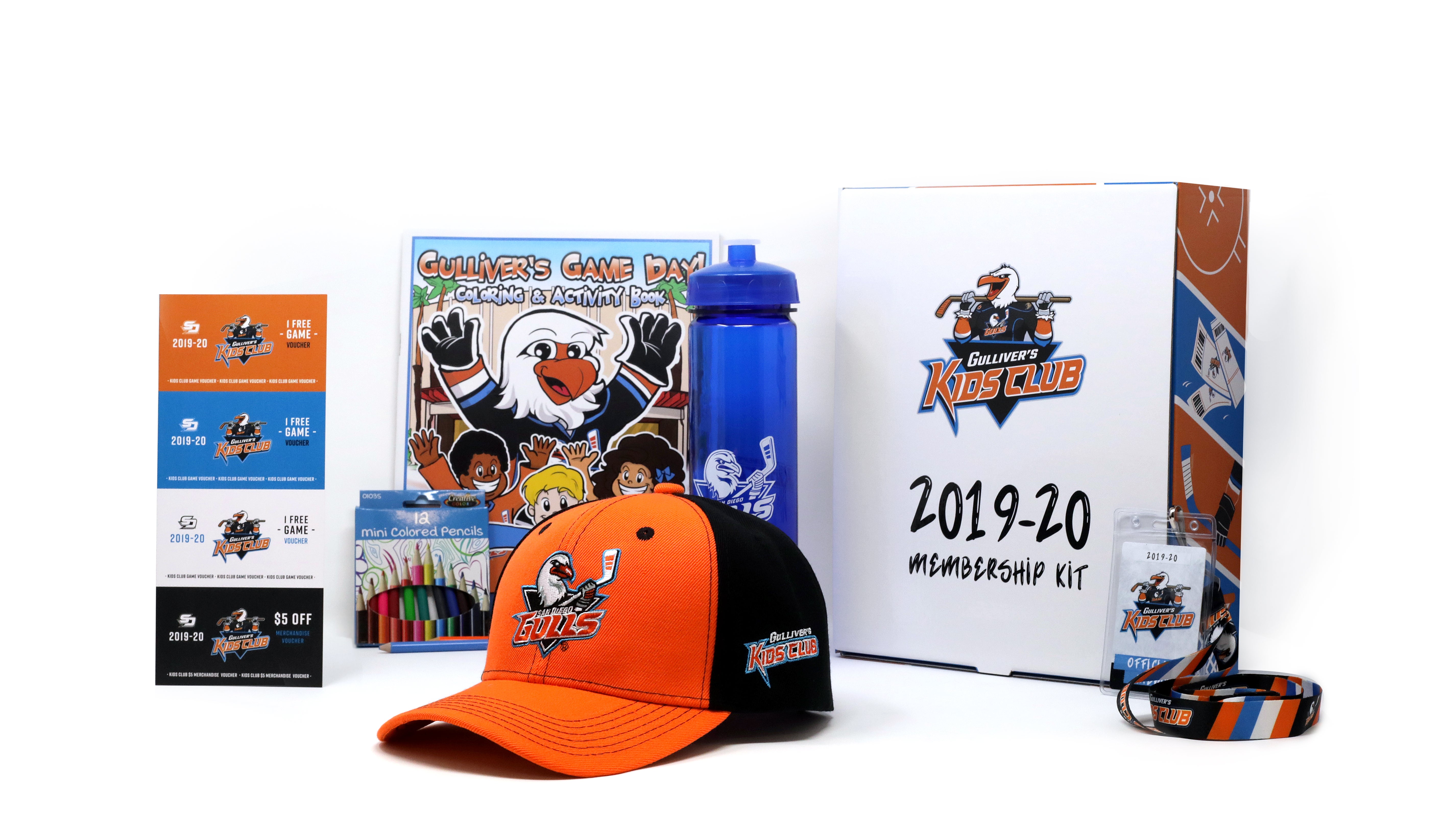 Gulliver's Kids Club Memberships Are On Sale Now for $25!
Hey kids! Want to join the coolest Kids Club around? Join Gulliver's Kids Club for the 2019-20 season for only $25 and get invitations to exclusive events, PLUS everything below:
Gulls Hat
Coloring and Activity Book
Colored Pencils
Gulls Water Bottle
Lanyard with Membership ID Card
Free Skating Pass for The Rinks - Poway Ice
Three vouchers redeemable for tickets to a Gulls home game*
$5 Gulls Gear voucher to use on merchandise (must be redeemed at home games only)
Invitation to exclusive Kids Club Member-only events
Here's how you can join! Click below to purchase your kit online and have it shipped to you for an additional cost OR visit Section 3 at any Gulls home game this season and purchase in-person.
*Voucher valid for one (1) free youth ticket, during the San Diego Gulls 2019-20 season, in the Terrace Section of Pechanga Arena San Diego. Voucher only valid on the following dates: 11/1, 11/2, 11/13, 11/27, 12/11, 12/17, 12/21, 1/4, 1/8, 1/10, 1/21, 1/31, 2/9, 2/19, 3/25, 4/1. Offer is subject to availability, has no cash value, not valid on previously purchased tickets, and is not redeemable with any other promotional offer. All game dates, times, opponents, promotions, and events are subject to change without notice. Voucher can ONLY be redeemed on game nights at Pechanga Arena San Diego's Box Office – Window 8 (6PM-7PM).
If you are using a text to speech reader for accessibility and are having problems using this application, call (619) 359-4730 for assistance.