Join The San Diego Ducks Sled Hockey Program Today!
Sled hockey - also referred to as sledge hockey outside of the U.S. - originated at a rehab center in Stockholm, Sweden in the early 1960's by a group of Swedes who wanted to continue to play hockey despite physical limitations.
Today, the San Diego Gulls along with the Anaheim Ducks fully support the growth and exposure of Sled Hockey to the San Diego Community!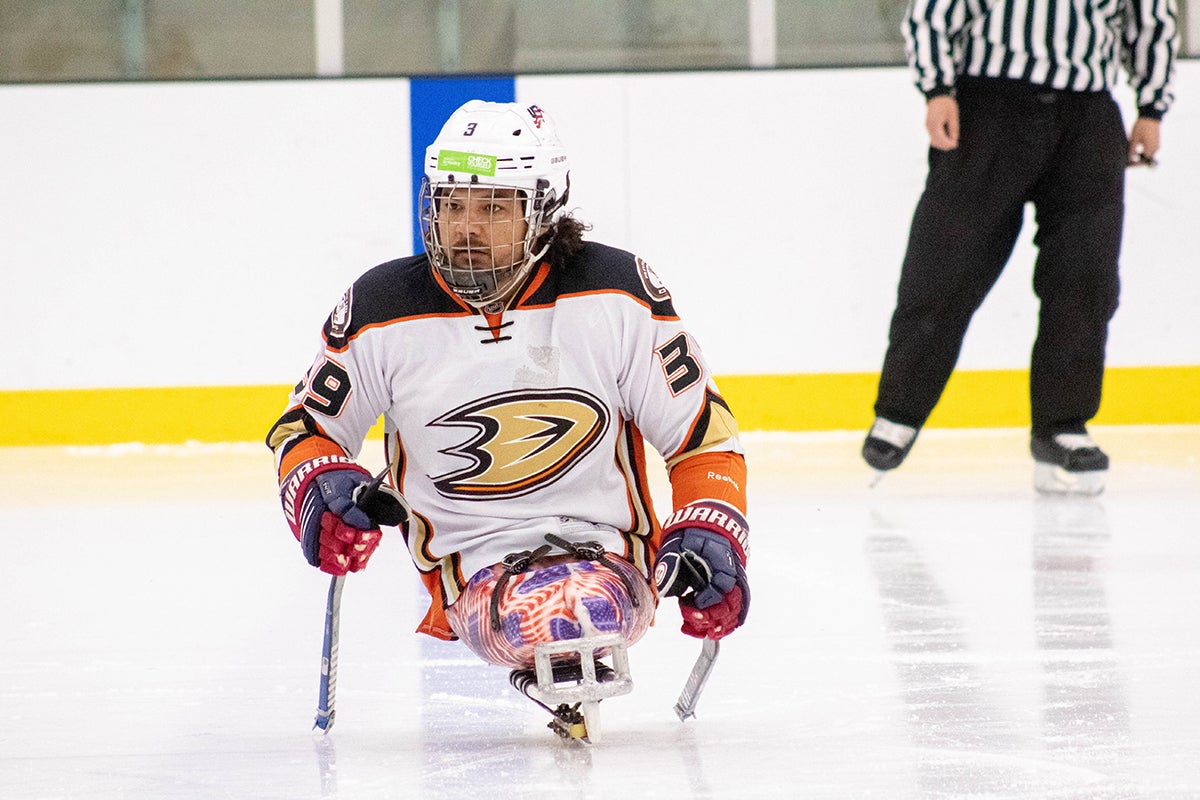 SLED HOCKEY BASICS
Sled Hockey follows most rules as stand-up ice hockey. The main difference - equipment.
Players sit in a specially designed sled that sits on two skate blades and use two sticks with metal picks on the end use to help propel themselves across the ice.
Goalies wear most of the same gear and have metal picks sewn to the back side of the glove to help with maneuvering.
---
San Diego Ducks Sled Hockey Team
The San Diego Gulls are proud sponsors and supporters of the San Diego Ducks Sled Hockey team.
Based out of The Rinks - Poway ICE, the SD Ducks Sled Hockey program hosts both youth and adult teams for all skill levels.
Get more information on the team here.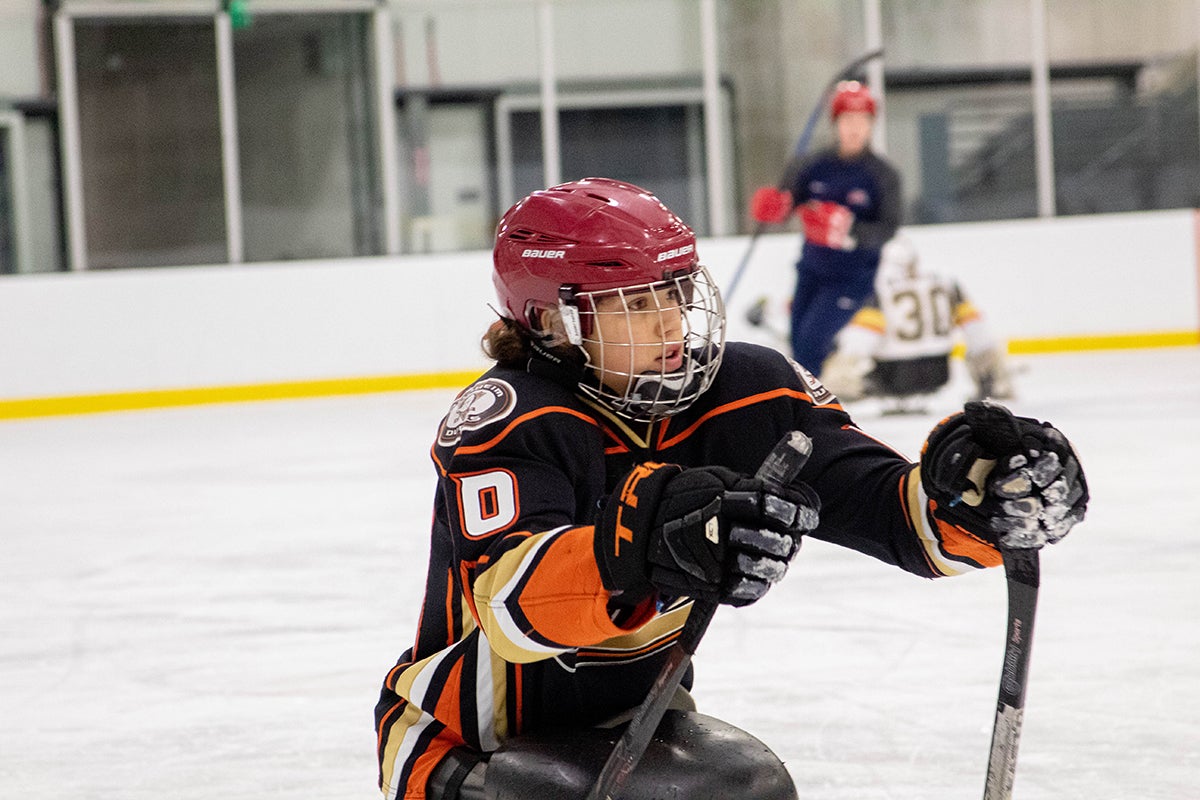 Summer Clinics
The Rinks and the San Diego Gulls will host free try-it clinics throughout the summer at The Rinks – Poway ICE and Great Park Ice & Five Point Arena in Irvine, CA. The clinics are open to disabled athletes looking to try the sport of sled hockey for free. All equipment, including sleds, is provided.
If you have any questions, please email hockeydevelopment@anaheimducks.com.