Enjoy incredible benefits as a Gulls Elite member!
Gulls Elite members receive the same great benefits they've always enjoyed - a dedicated service representative, a designated entrance and discounts on merchandise. We're adding new benefits, including Core Experiences, our brand-new experiences and invitation to Gulls Elite member trips!
Learn about our a-la-carte experiences!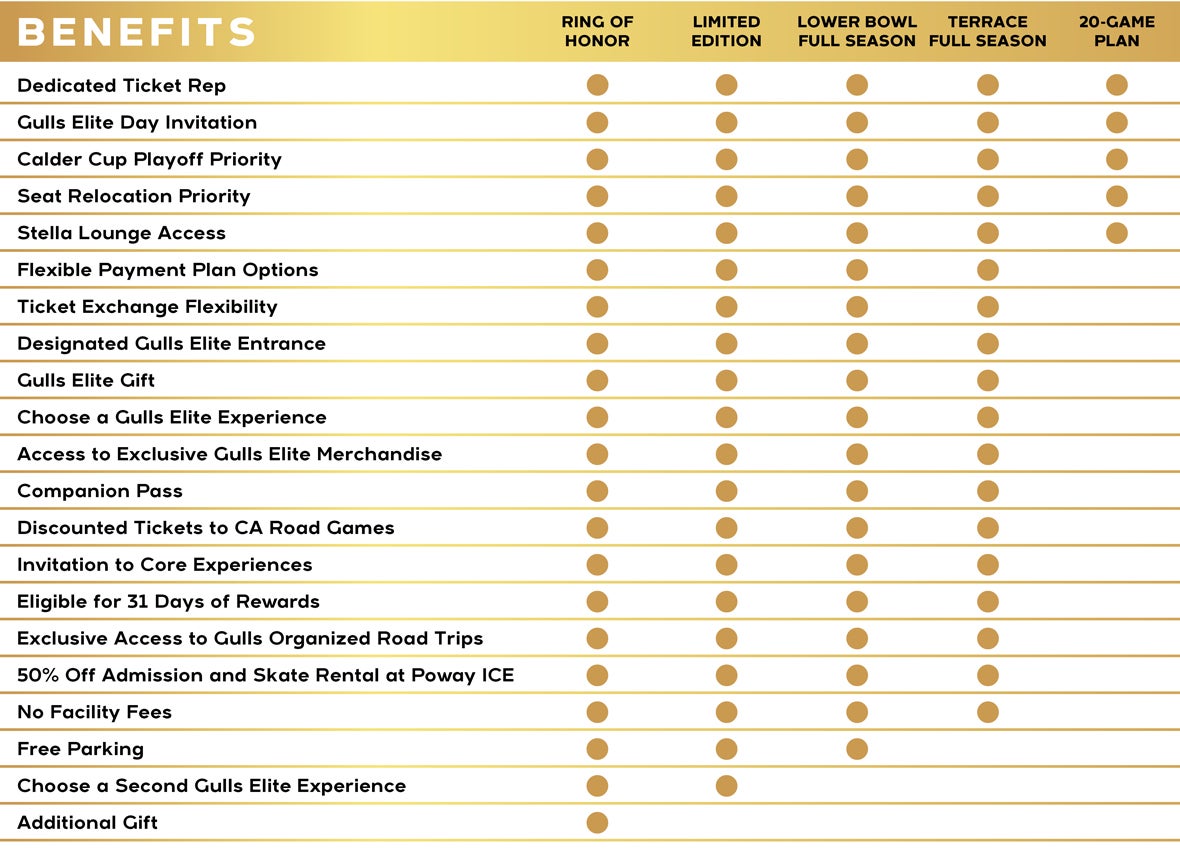 We're continually evaluating and researching new benefits to offer our Gulls Elite members. Check back frequently for updates!
If you are using a text to speech reader for accessibility and are having problems using this application, call (619) 359-4730 for assistance.