2021 NHL Draft: Anaheim Fun Draft Facts
Jul 12, 2021
Note: This story originally ran on AnaheimDucks.com on July 8, 2021.
By Ducks Staff/AnaheimDucks.com
The 2021 NHL Draft will mark the first time the Ducks select third overall in franchise history. It will also be the first top-5 selection in 16 years since selecting Bobby Ryan second overall in 2005.
The Ducks have had four previous top-4 selections in club history:
Paul Kariya - 4th overall in 1993

Oleg Tverdovsky - 2nd overall in 1994*

Chad Kilger - 4th overall in 1995*

Bobby Ryan - 2nd overall in 2005
(*Anaheim used Tverdovsky and Kilger to acquire Teemu Selanne in 1996. Both Kariya and Selanne were inducted into the Hockey Hall of Fame in 2017.)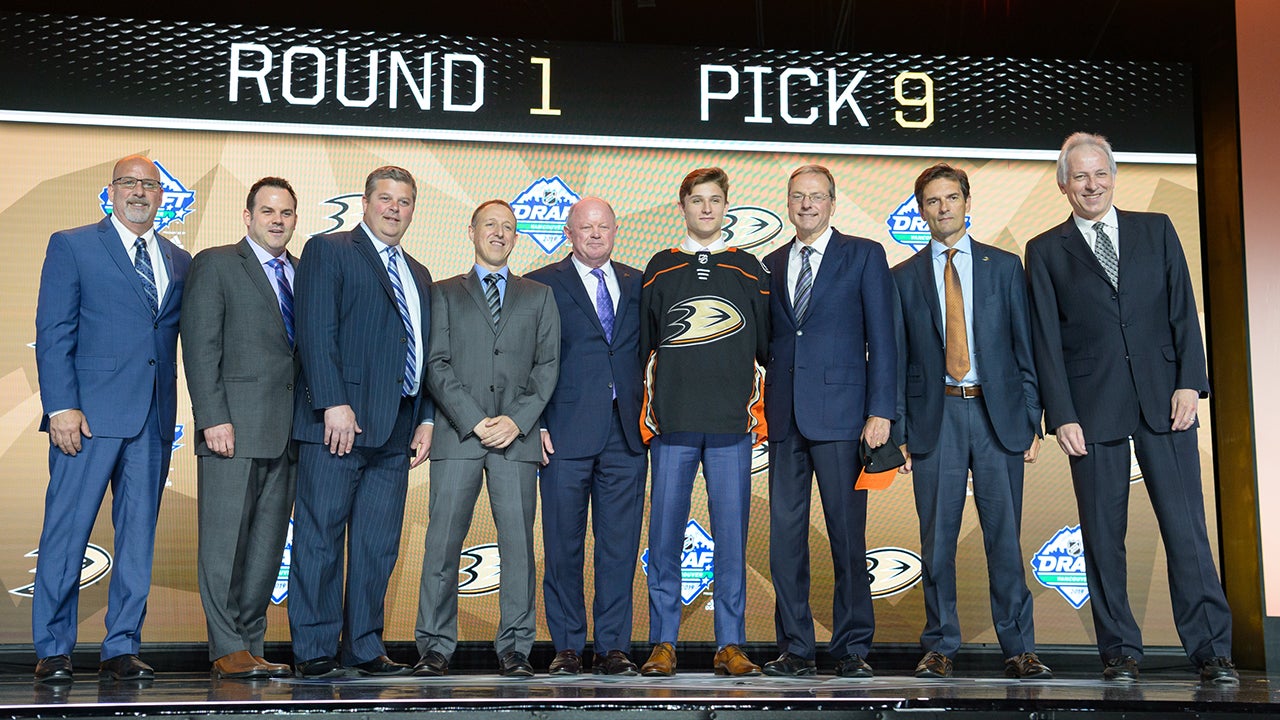 The Ducks were the only team to have multiple first-round picks in each of the previous two drafts:
Jamie Drysdale (2020, sixth overall)

Jacob Perreault (2020, 27th overall)

Trevor Zegras (2019, ninth overall)

Brayden Tracey (2019, 29th overall)
The Ducks are one of two NHL teams to have each of their top selections in both 2019 (Zegras) and 2020 (Drysdale) play in the NHL (also NYR: Alexis Lafreniere (1st overall in 2020) and Kaapo Kakko (2nd overall in 2019)).
Drysdale was the only defensemen selected in 2020 to play in the NHL in 2020-21.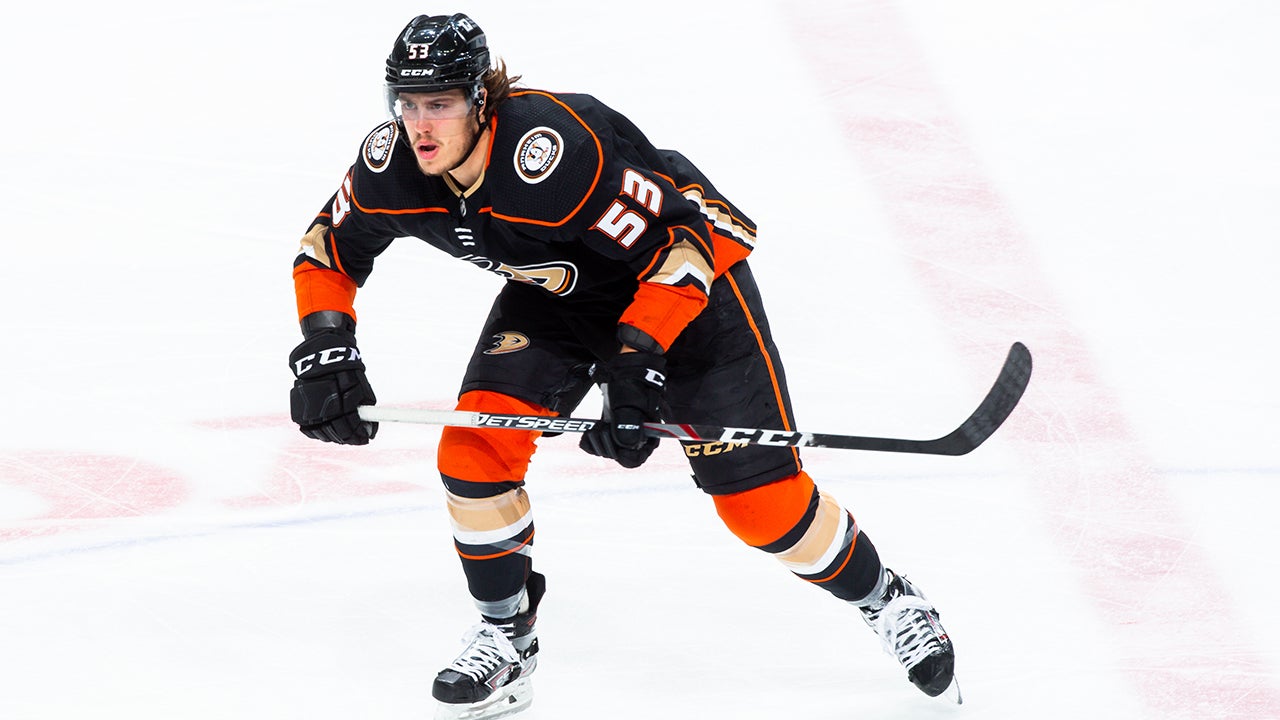 Ducks Draft History
97 Ducks draft selections have appeared in an NHL game.

The Ducks have had 208 players selected all-time: 112 forwards, 75 defensemen and 21 goaltenders.

Anaheim has had 32 first round draft selections (21 forwards and 11 defensemen).

28 of 32 Ducks first round selections have played in NHL (87.5%).

14 1st round selections in the last 12 drafts (2009-20) all made their NHL debuts with Anaheim.

9 forwards and 5 defensemen have been selected in the first round.

Brayden Tracey and Jacob Perreault remain in the Ducks system after being drafted in 2019 and 2020 respectively.

The last 12 drafts (2009-2020), each player selected first by Anaheim made their NHL debut with the Ducks:

Jamie Drysdale (2020)

Trevor Zegras (2019)

Isac Lundestrom (2018)

Max Comtois (2017 2nd round)

Max Jones (2016)

Jacob Larsson (2015)

Nick Ritchie (2014)

Shea Theodore (2013)

Hampus Lindholm (2012)

Rickard Rakell (2011)

Cam Fowler (2010)

Peter Holland (2009)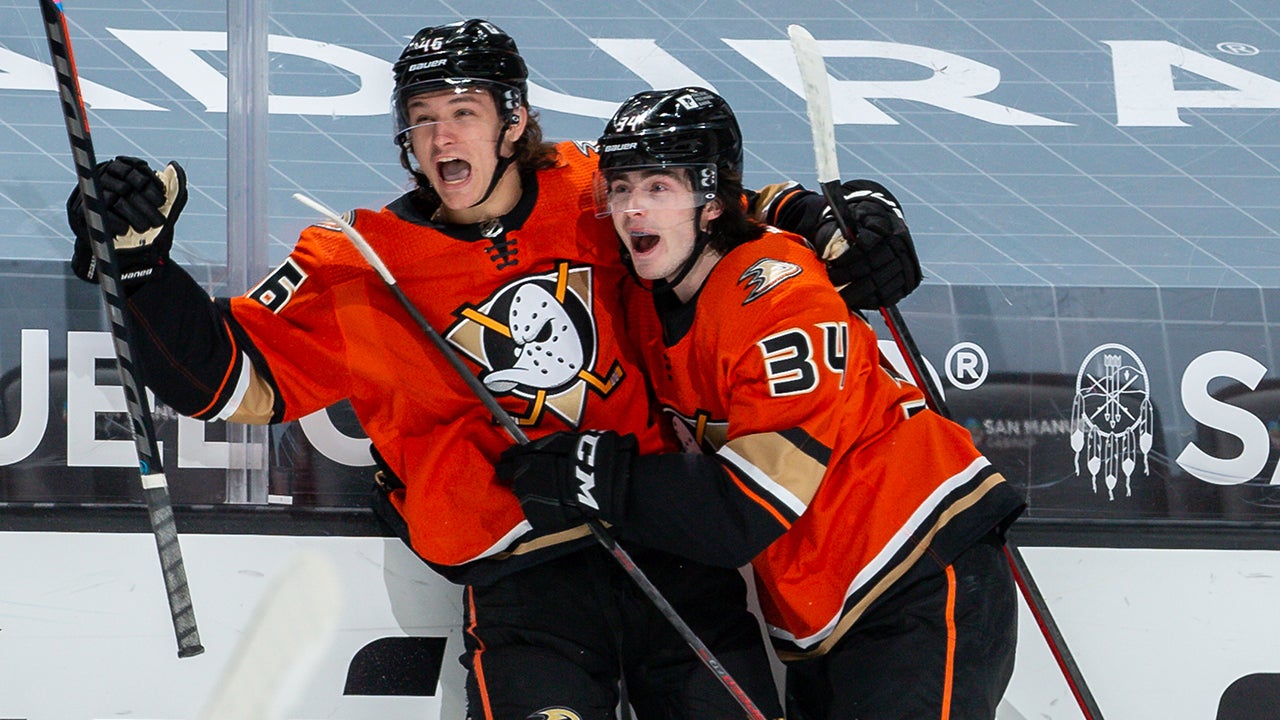 Drafting Top Prospects
In April, The Hockey News voted two Ducks in the top three of its top-100 ranking, unanimously naming Zegras the top prospect in hockey, while Drysdale was voted the No. 3 prospect.
Drysdale (18 years, 344 days) and Zegras (19 years, 363 days) scored their first NHL goals 2:29 apart March 18 vs. Arizona. The two goals made Drysdale and Zegras the youngest set of teammates in NHL history to each score their first NHL goals less than 2:30 apart. Drysdale and Zegras are the second Ducks teammates 19 or younger to score in the same game, joining Oleg Tverdovsky (19) and Chad Kilger (18) Nov. 5, 1995 vs. New Jersey.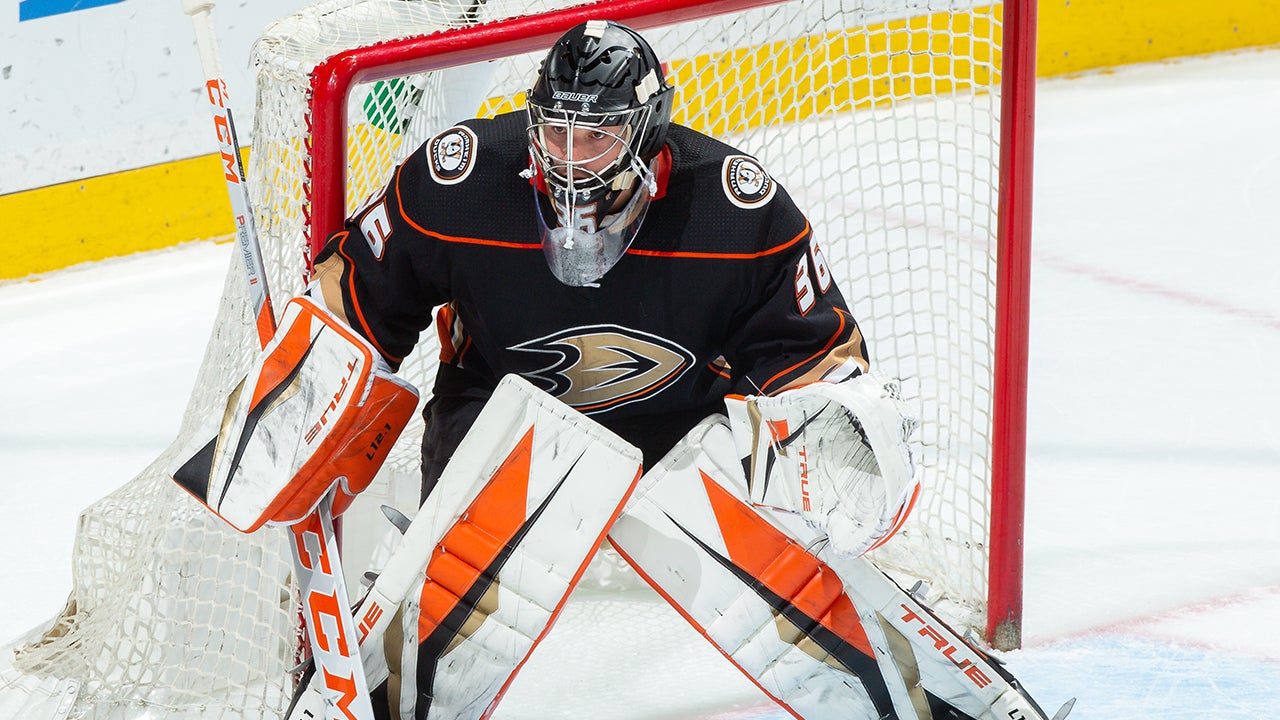 From the Draft to the NHL (2009-present)
The Ducks are the NHL's most successful team drafting players into the NHL since 2009, having done so without a top-five selection.

Anaheim has selected 80 players, with 45% (36 players) making it to the NHL (the league average is 36.7%).

Under Bob Murray, 36 players drafted by Anaheim have appeared in an NHL-best 8,123 NHL combined games, scoring 1,121-1,887=2,948 points.

The 36 NHL players selected over the last 12 drafts are led by Cam Fowler (735), Hampus Lindholm (521), Rickard Rakell (499), Josh Manson (408) and John Gibson (322).

Fowler has the most points (72-252=324), assists (234), power-play points (124), SHG (4) and appearances among defensemen selected in 2010.

John Gibson has more wins (148) and games played (322) than any other goalie drafted in 2011.

16 Ducks draft selections appeared in a game with Anaheim in 2020-21, including 12 first-round picks (584 combined games).

12 of the14 first-round selections since 2009 made their NHL debut with Anaheim, and have combined for 4,151 NHL games, 682 goals, 1,139 assists and 1,821 points.

Brayden Tracey and Jacob Perreault remain in the Ducks system after being drafted in 2019 and 2020 respectively.

9 of 14 second-round picks have made their NHL debut with Anaheim.

Max Comtois, Marcus Pettersson, Brandon Montour, Nick Sorensen, Nic Kerdiles, John Gibson, William Karlsson, Devante Smith-Pelly, Mat Clark

Still in Ducks system: Sam Colangelo (2020), Jackson LaCombe (2019), Benoit-Olivier Groulx (2018)
Back to All