Ducks Camp: Learning from the Past
Sep 14, 2019
As the Anaheim Ducks training camp continues on to day two, former teammates are able to catch up and reflect on a successful 2018-19 season in the Ducks organization. Forward Sam Carrick spent the majority of last season with San Diego, where he was able to breakout for a career year. Serving as the Gulls' alternate captain, Carrick led the team in points (32-29=61), goals, power-play goals (11) and shorthanded goals (3), and ranked second in assists (29). His production on the ice and the veteran leadership that he brought to the organization earned him a one-year contract extension with Anaheim through the 2019-20 NHL season.
"I've had some time to reflect and I think last year will be one of those years when I look back and my career is all said and done, that's one year that is going to stand out as one of the most fun years I had as a hockey player," said Carrick. "A lot of good memories, a lot of good people on that team. Some are still here, some have gone on, but I'm sure there are a lot of lifelong friends that I made that year. That's a year where you set the bar high and you want every year to be like that so that's what we're going to strive for this year again."
Many players contributed to a season that saw San Diego go to the Western Conference Finals, marking the first time the Gulls have won the Pacific Division Championship. The Southern California native, Chase De Leo also thrived in a new environment with the Ducks organization after joining the Ducks last offseason in a trade with the Winnipeg Jets on June 30. De Leo set career highs with 20 goals, 35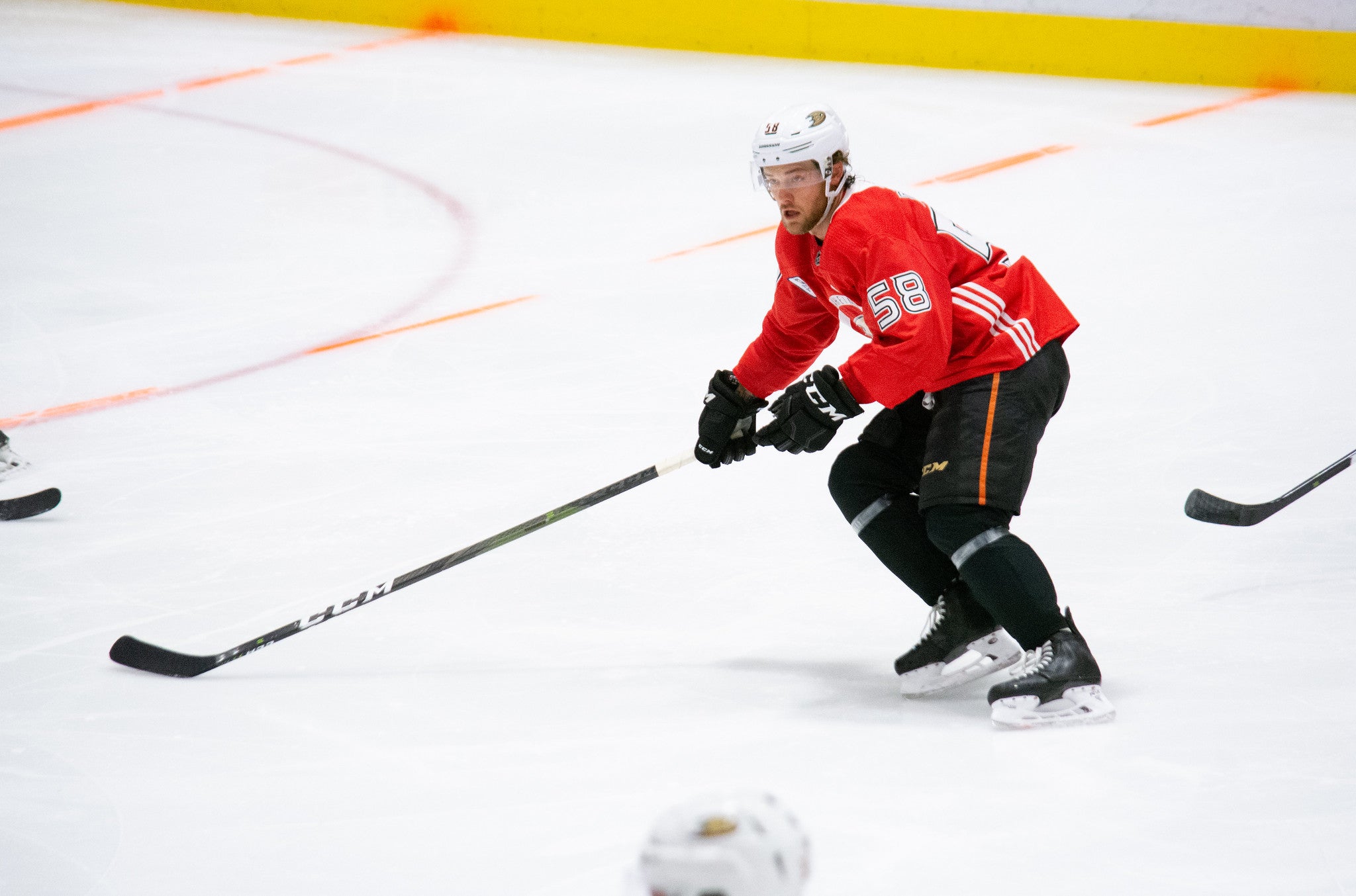 assists, 55 points and a plus-16 rating in 66 games with the AHL's San Diego Gulls last season, his fourth as a pro.
"I think it was awesome," said De Leo. "We had a really good group of guys and it was my first year being there so I didn't really know what to expect going into it, but I think from day one, we were learning from each other off the ice, on the ice, in the weight room and in practices. Every day we were pushing the pace, we were getting after it and battling every day. I felt like the compete level carried all the way through the playoffs."
That was all made possible by former Gulls head coach Dallas Eakins, who is now leading the charge in training camp as the Ducks new head coach. Eakins helped build a culture in the locker room that allowed players to build off of each other and learn from one another. Ten-year veteran forward Luke Gazdic bought into that culture and signed a one-year contract extension with San Diego. The 6-4, 225-pound left wing earned 3-4=7 points and 39 PIM in 20 games with the Gulls last season.
"They've been working along with Dallas, building the culture and turning it into something that is a familiar environment everyday," said Gazdic. "It becomes almost routine, the way you should act on and off the ice and the way you carry yourself. I'm just thrilled to continue, to keep that going, carry that on and bring that attitude everyday."
Back to All