Gulls A-Z Profile: Max Jones
Aug 29, 2019
As one of the many young talents as part of the 2018-19 Gulls, Max Jones came into the hockey season with the uncertainty of injury but finished it with 30 games of NHL experience. The Rochester, Michigan native was forced to miss the Anaheim Ducks 2018 training camp after sustaining an injury during Development Camp. During NHL training camps, rookies and young talents are given their first chance of the season to prove that they have the talent to make it to the NHL. Missing out on that opportunity, Jones began his year with the San Diego Gulls.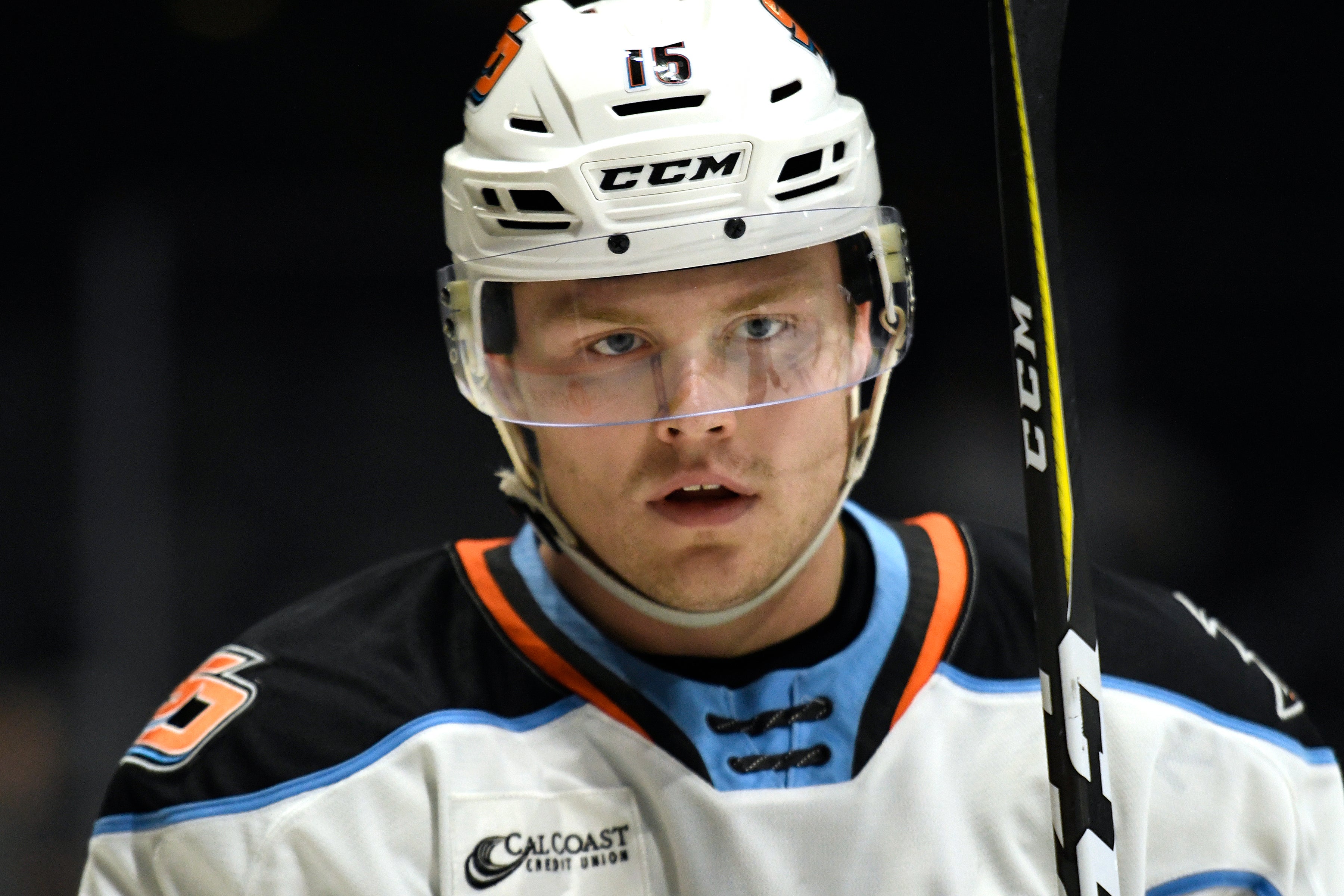 Through his first 32 games with the Gulls this past season, Jones scored 12-12=24 points and a +7 rating. At that point in time, he ranked third on San Diego in goals, which also tied for fifth among all AHL rookies. Anaheim believed Jones deserved his first shot in the NHL after a 13-game stretch where he totaled 7-7=14 points, including two separate three-point performances.
Jones made his NHL debut on Jan. 17 at Minnesota and recorded his first NHL point at Minnesota Feb. 19 with an assist on Ducks forward Jakob Silfverberg's goal, the eventual game-winner. As Jones got more experience with the Ducks under his belt, he started to flash big-play ability with several highlight reel moves, but had trouble scoring his first NHL goal. In a game against Montreal Mar. 8, Jones weaved through the several defenders and fired a shot past Carrie Price for his first NHL goal. In his final two games with Anaheim, Jones recorded 1-2=3 points, including a game-winning goal, a +2 rating and nine shots.
"It was a tough start to the year. I got hurt in the summer there with my hand. Missed the start, which is not something that is easy to go through," said Jones. "I mean training camp is something everybody thrives on to get in shape and get ready for the season and I missed that. I think I did a really good job at just kind of focusing on the light at the end of the tunnel while I was hurt. I got back in the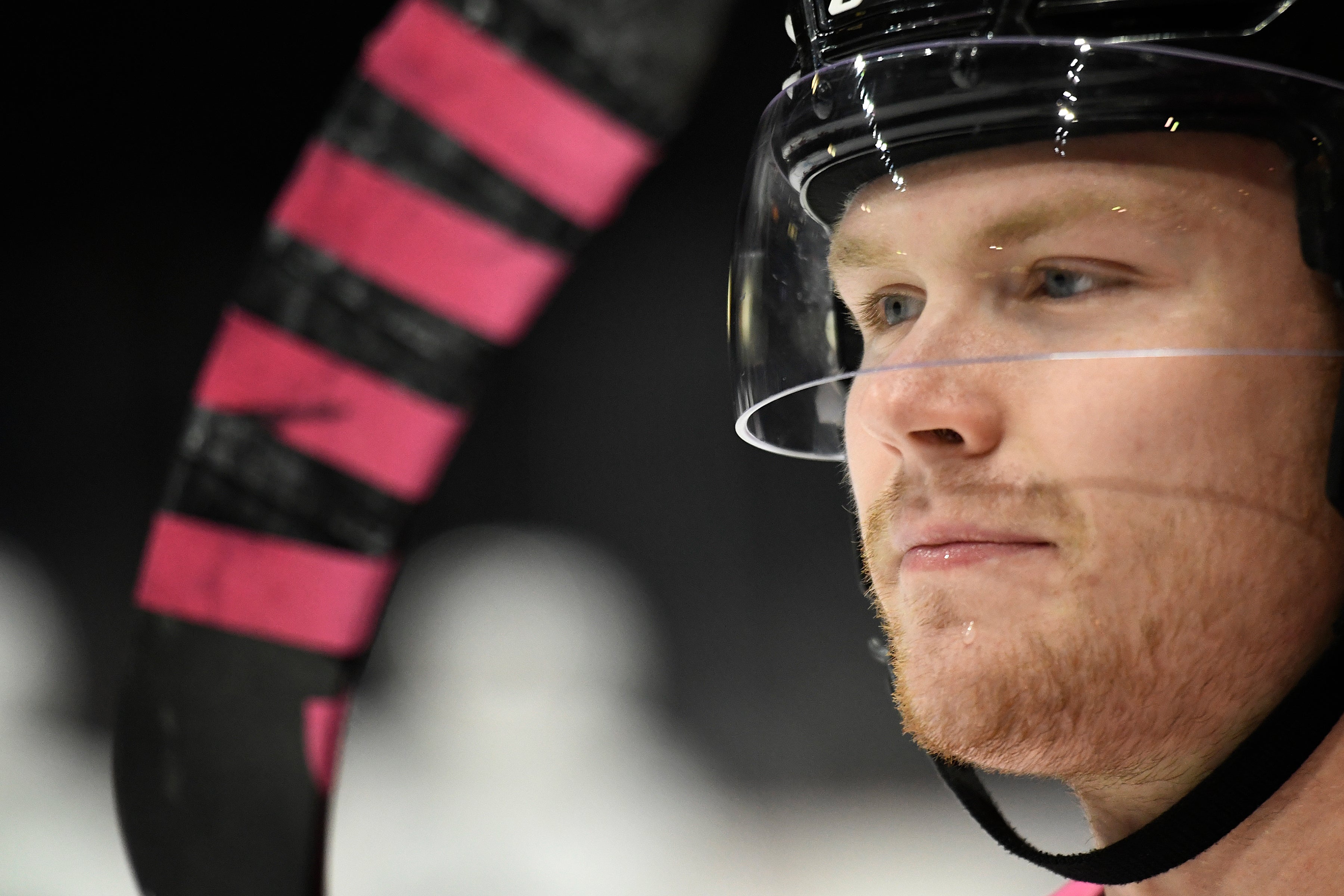 lineup, I got my legs behind me and started playing some good hockey. I got my call up (to Anaheim) and played the rest of the year up there. I think all in all it was a really good, successful year."
Starting the season injured didn't just mean Jones was rehabbing to get into game shape, it also meant he had to form chemistry with the players on the team. Jones wasted no time in doing just that as he immediately formed friendships with the many other talented rookies on the Gulls roster. Still just 21-years-old, Jones is heading into training camp with the goal to take the next step in his development alongside the teammates he has grown so close to.
"It's awesome and I think the best part is that you get to go through this with your teammates and your friends, guys that you just played a whole year with in San Diego," added Jones. "You know how they play and you know that you want to go out and fight for them. I think that's the biggest thing for me to takeaway that these guys here are doing the same thing I am and we're all doing it together. I think that's why we're so close."
SanDiegoGulls.com highlights each player from A-Z heading into the 2019-20 season, breaking down the roster and what's to come from each individual.
Back to All