Top Moments of the 2018-19 Season: 25-21
Jun 6, 2019
With the Gulls' 2018-19 season in the books, SanDiegoGulls.com takes a look back at the top moments of the fourth season in club history. Today begins the list, with Moments 25-21.

25. Jeff Glass Blanks Offensive Powerhouse Stockton Heat for a 3-0 Win – March 2

Through the San Diego Gulls first 52 games of the regular season, the team had not yet posted a shutout. The Gulls were facing the Heat in back-to-back road games and dropped the first game by a score of 5-2. As the two teams prepared for the second contest, Stockton was averaging 4.6 goals over five games against San Diego.

In a stellar defensive effort, the Gulls limited the Heat to just 20 shots on net. Jeff Glass stopped each shot en route to his sixth career shutout. The 3-0 win at Stockton Arena was especially important as the season was winding down and San Diego was fighting for a playoff spot. The game also marked the third straight win for Glass and the first shutout for San Diego since Mar. 16, 2018 vs. Milwaukee. Glass was named the first star of the game, but the 33-year-old goaltender wanted to give credit to the team's defensive performance.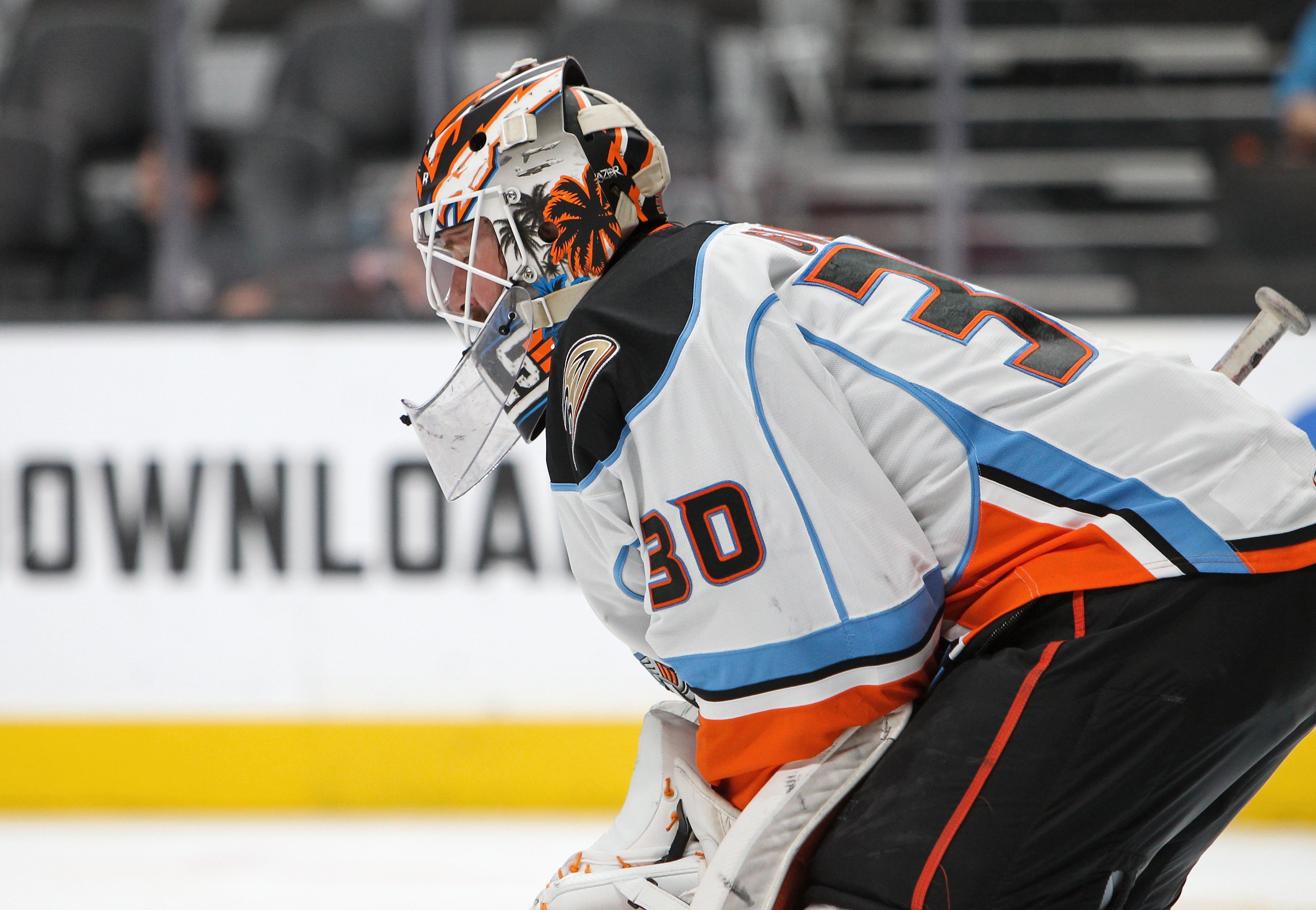 "It was nice, a good team effort. You say that and it's kind of cliché, but tonight really was a team effort," said Glass. "That was one of the best games I've ever been a part of as a goalie. They kept all of the shots to the outside and it really did make my life easy. You hear it a lot, 'team win,' but tonight was an absolute team win."

24. Club Record Penalty Kill Streak – March 1-19

Following a tough stretch of penalty killing, the Gulls made some adjustments to their system and vastly improved their shorthanded play. The streak began with three consecutive games against the Stockton Heat, who owned a 20.8% power play record, the best in the Pacific Division at the time. Over the three games, the Gulls stopped each of Stockton's 13 chances on the man advantage. Following Stockton were two games against the Colorado Eagles on home ice, where the Gulls were once again perfect with five more combined penalty kills.

San Diego was then tested on a three-game road trip starting in Bakersfield and closing with two contests in Manitoba. The Gulls set a new club record with their 30th straight penalty kill dating from Mar. 1-19 and surpassing their previous record of 26 consecutive penalties from Dec. 5-27, 2015. Thanks to its strong defensive efforts, San Diego claimed points in all three road games (2-0-1-0) and added two shorthanded goals from Jake Dotchin and Kiefer Sherwood in back-to-back games against the Moose.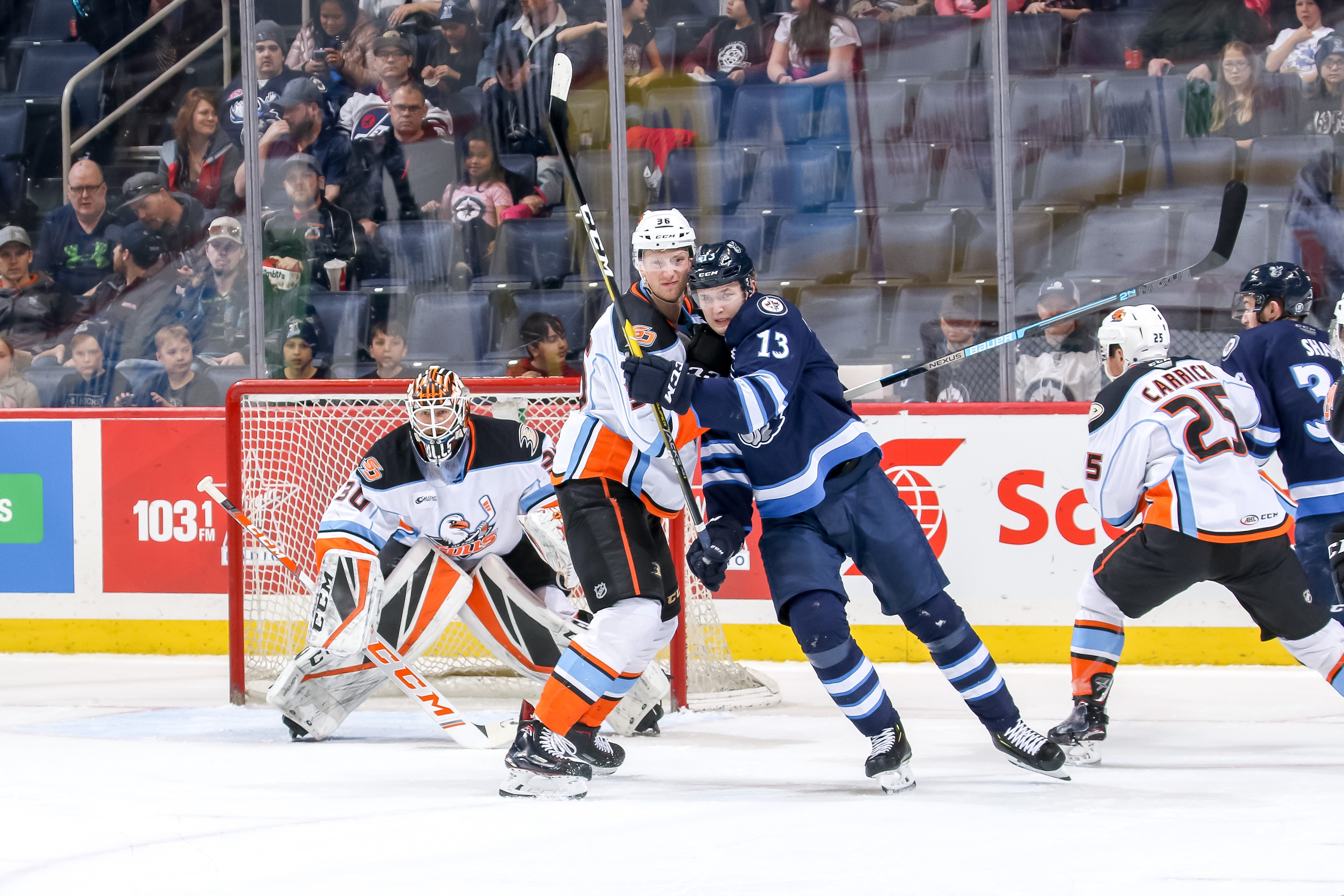 San Diego had not allowed a power play goal spanning eight games (25 total periods). Before the streak, the Gulls ranked 27th in the AHL with a 79.2% success rate, but then climbed to 13th overall at 81.7%.

"We changed our system up ice a little while ago and instituted some new rules in our own zone. Sometimes that takes time to get a feel for that. I think it's everything right now," said Gulls head coach Dallas Eakins following their final game in Manitoba. "I think our forwards are doing an excellent job, I think our (defensemen) are keeping it very, very simple, I think our goalies have been a big part of that. I think it's all come together at the right time."

The newly-effective penalty kill carried over into the Calder Cup Playoffs as the Gulls posted an 87.0% success rate when shorthanded. In addition, they were 15-16 (93.8%) over six games in the Western Conference Finals against the Chicago Wolves.

23. Fan Appreciation Night – April 5

For the Gulls annual Fan Appreciation Night, the Ontario Reign visited San Diego for the penultimate home game of the 2018-19 regular season. America's finest fans were highlighted in a matchup that would play a large role in San Diego making the playoffs. Fans in attendance were given various prizes from player autographed items to 2019-20 season tickets and much more. In addition, a group of lucky fans were invited onto the ice following the game where they were able to interact with players and 20 of them received a player autographed game-worn jersey.

The contest closed out the 12-game season series against the Reign, cementing an 8-3-0-1 record against their California rivals in 2018-19. During the win, Sam Carrick became the first Gull to record 30 goals in a season, and set a new club record for single-season points (30-29=59, 61 games), surpassing Brandon Montour (12-45=57, 68 games) and Chris Mueller's (20-37=57, 63 games) records set in 2015-16.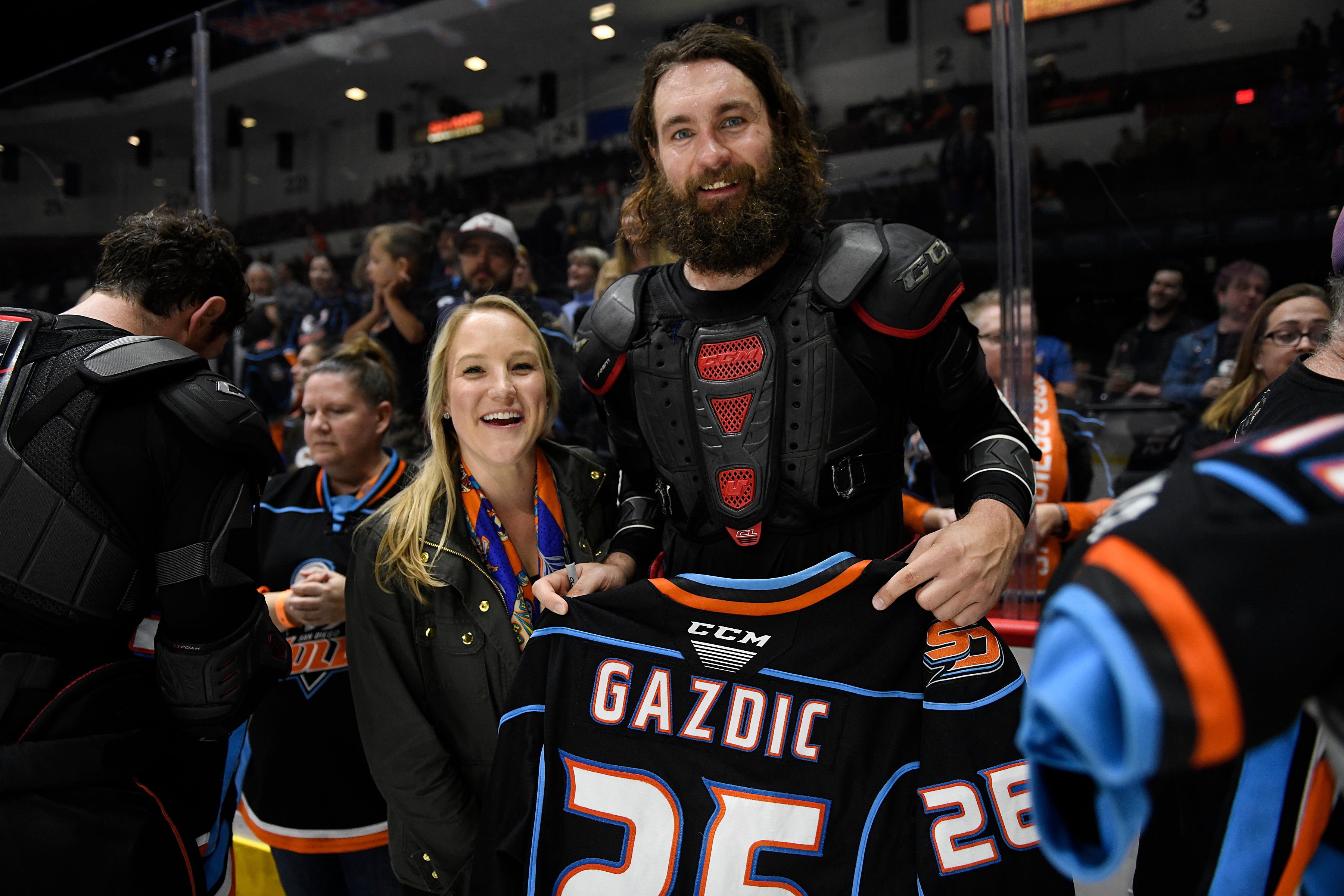 "Playing at home has been such a great privilege to play in front of fans like that," said Dallas Eakins on San Diego's fan support. "I've said it a thousand times, they're like an extra skater out there for us. They support us when we're down and they keep pushing us when we're up. I know our guys love playing at home and it doesn't matter what night of the week it is at our arena, it's always rocking."

22. Adam Cracknell Scores Shootout Winner in Home Debut – December 15

Days prior to the game, the Anaheim Ducks acquired right winger Adam Cracknell from the Toronto Maple Leafs in exchange for defenseman Steven Oleksy on Dec. 10. At 33 years of age at the time of the trade, Cracknell was no stranger to joining a new team as the forward had previously played for six NHL teams and eight AHL clubs in his career.

Cracknell's home debut also marked his 500th career AHL game when the Gulls hosted the San Jose Barracuda, who sat atop the Western Conference at the time. San Jose scored the game's first two goals, but San Diego battled back with back-to-back scores by Max Jones. The Barracuda scored again, but Sam Carrick tied the game and forced an overtime that would conclude without a goal.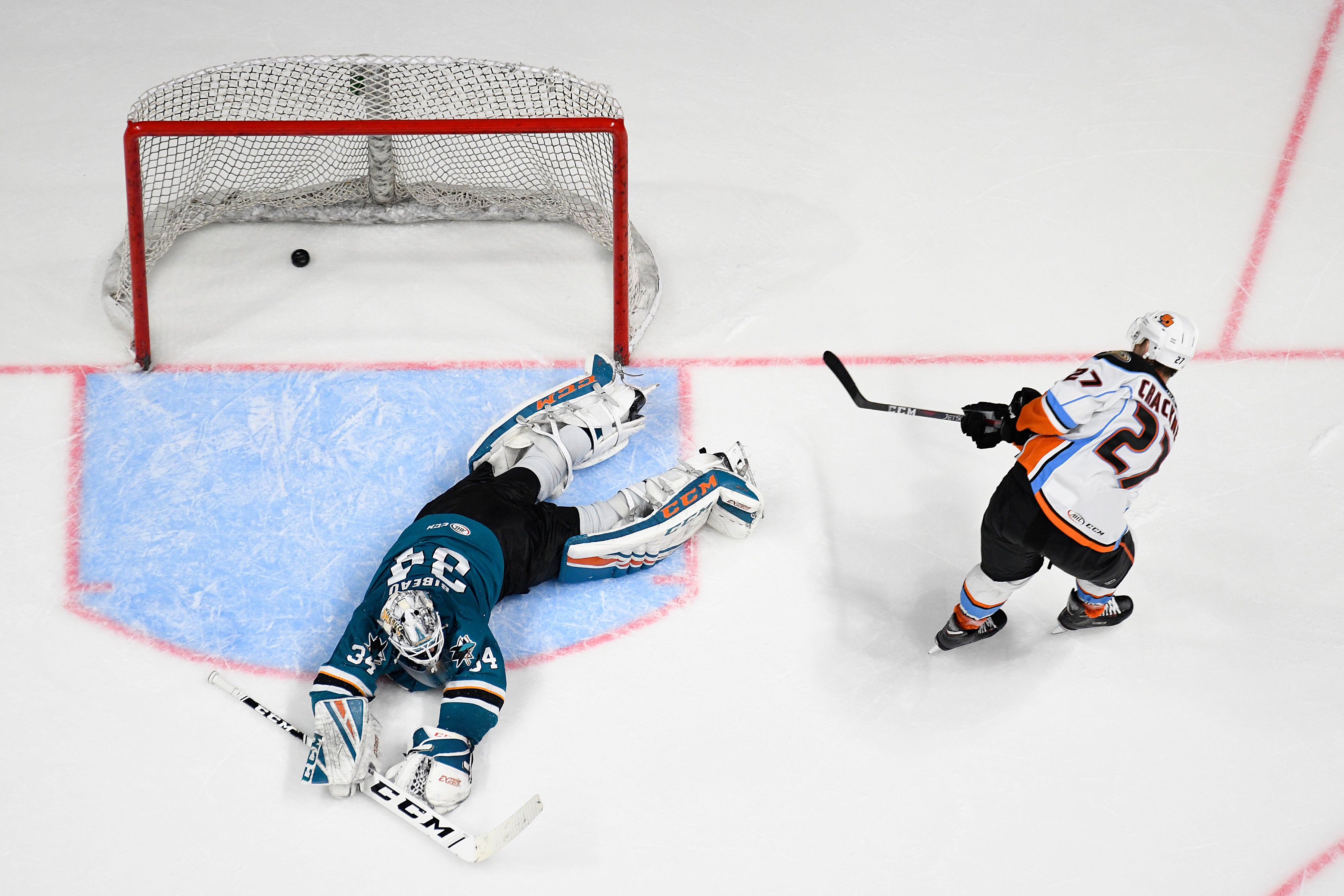 The ensuing shootout would go to additional rounds after goals by Jones and Kalle Kossila, and San Jose's Antti Suomela and Dylan Gambrell. After Kevin Boyle denied Alexander True's shot in the fifth round, Adam Cracknell was given the chance to win the all-important game in front of 10,911 fans at Pechanga Arena. After nearly losing his footing on the shootout attempt, Cracknell made a move that beat Antoine Bibeau to seal the game.

The game could be considered the turning point of San Diego's season as Cracknell's shootout winner would spark a stretch of games where the Gulls would win 10 of their following 11 contests from Dec. 15 to Jan. 12 (10-0-0-1).

21. San Diego's Offensive Explosion Over Stockton – January 9

The Gulls offense was already cooking by the time Stockton appeared on the schedule on January 9th. At the time, the Gulls averaged 3.59 goals per game. By the end of the night, they climbed the rankings from fifth to second (3.70 goals per game) after netting a season high seven goals in a 7-4 win on the road. Six different players recorded multi-point performances, including Adam Cracknell who picked up a career-high four points (1G/3A).

The game was tied at four goals apiece with 91 seconds remaining in the game when San Diego exploded for three goals in a span of 1:01. Chase De Leo scored the game-winning goal on a partial breakaway followed by another from Sam Carrick just 20 seconds later. Joe Blandisi put a nail in the coffin and sealed the win with an empty-net goal at the end of the game. Korbinian Holzer scored his first two goals of the season earlier in the game and added an assist for a three-point night (2G/1A).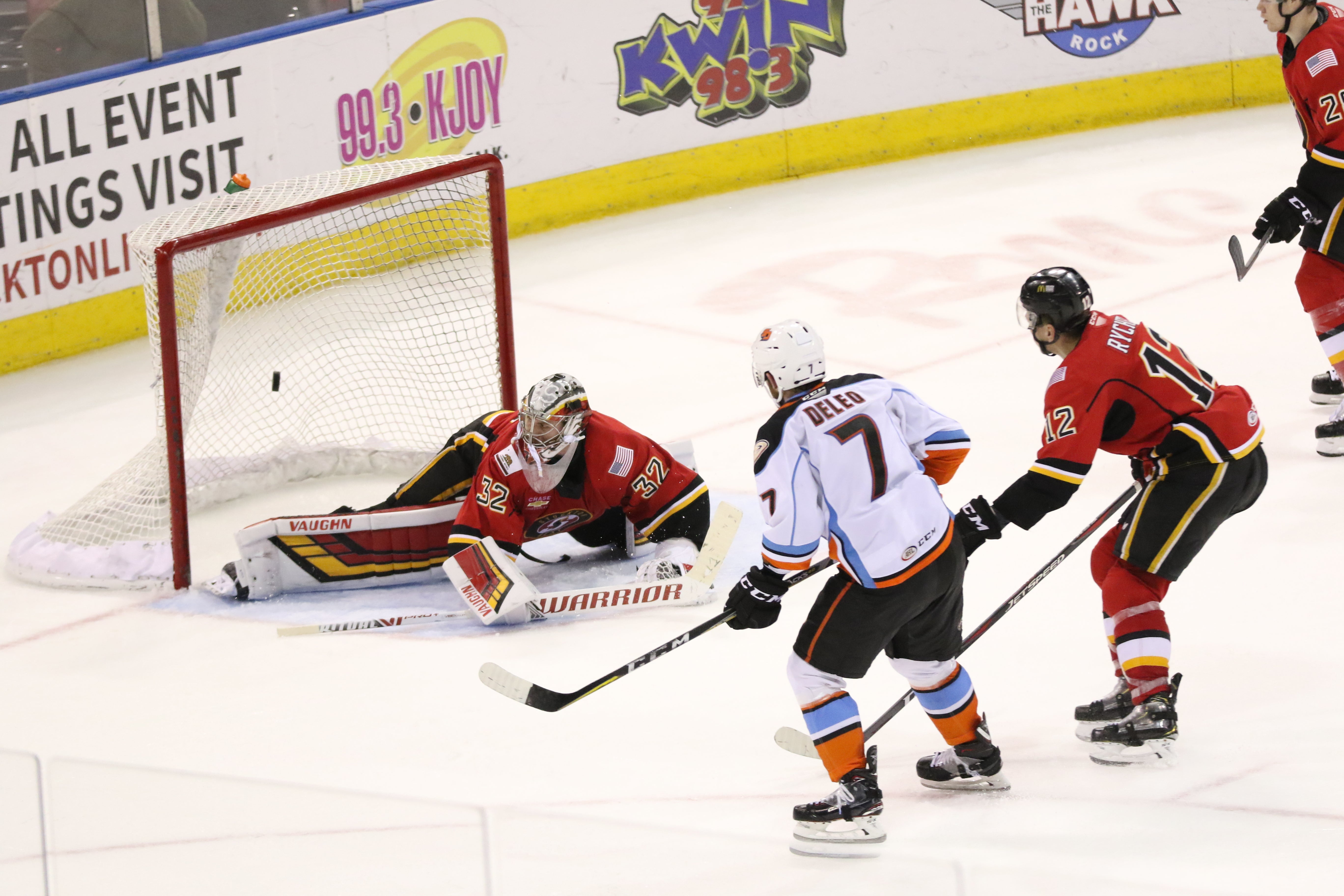 The win was notable in more ways than one. The Gulls tied a club record with 12 consecutive games gaining a point in the standings (10-0-0-2). In addition, the game marked the 136th victory for head coach Dallas Eakins behind the bench for San Diego, which surpassed Kevin Dineen for the most wins by a head coach of an Anaheim Ducks primary affiliate.

"We knew that is a high-offensive team over there, but if we stuck with it and pressured the puck hard, we were going to create our own chances," said Adam Cracknell. "We got a goal with a minute and a half left and that's what it takes. It's nice to get that win, especially on the road and start a good road-trip like this."
Back to All