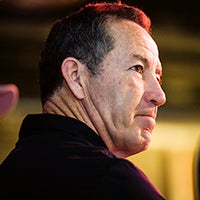 Chalk Talk with Hockey Ops
Break down the game like you're suiting up that night! Join members of our coaching staff in the Stella Lounge for a pregame film breakdown of that night's opponent and your San Diego Gulls. This mimics the same meeting the players sit in before each game and offers inside information for casual and die-hard fans! You'll leave the session watching for those insights during the game.
Offer Details: Gulls Elite Members can access Stella Lounge at 3:30 p.m., and will receive raffle tickets and drink vouchers. Light food and snacks are available from 5 p.m. - 6 p.m., and photo opportunities with Gulliver are available.
Max Accounts Available: 100 (+1 guest)