Gulls A-Z Profile: Justin Kloos
Aug 30, 2019
Known for being an excellent player in his own zone, Justin Kloos had no trouble continuing that trend following his trade from the Minnesota Wild. Kloos grew up in Minnesota, where he spent both his high school and college years developing his game. As an undrafted free agent, the Lakeville, Minnesota native signed with his hometown team, the Minnesota Wild. After spending three years with the Minnesota Wild organization, primarily in the AHL with Iowa, Kloos was acquired by the Ducks from the Wild in exchange for Pontus Aberg Jan. 16, 2019.
Kloos spent all season in the American Hockey League with the Iowa Wild before the transaction. Not only was he good defensively, but at the time of the trade, the forward led all Wild players with 12-18=30 points. Part of his 30-point stint with Iowa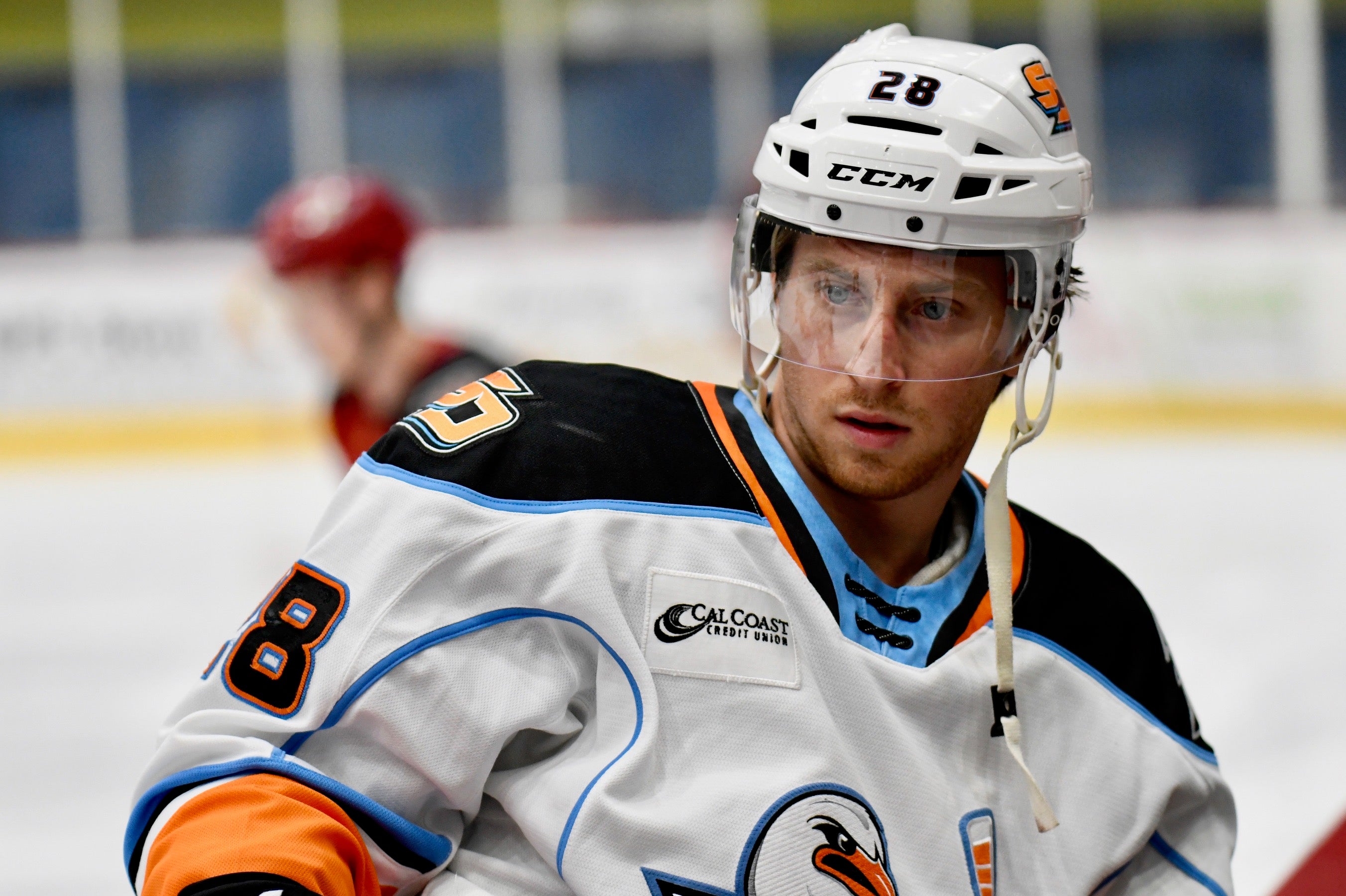 was a six-point performance, including a hat trick and three assists, which tied a season-high for points in a single game among all AHL players, and a career high for the 25-year old. Because of his knack as a defensive specialist, he was heavily tasked with killing penalties. At the time of the trade, Kloos led the AHL with four shorthanded assists and the Wild ranked sixth in penalty killing (84.5).
"It's my first time traded and I've never really been through something like this. It might be a little strange at first, but then it will be back to business playing the game," said Kloos after joining the San Diego Gulls. "The guys have been awesome and super receiving. You can tell it's a good group right away."
Following the trade, Kloos started his stint in the organization with the Ducks, playing in one game Jan. 19 for his Anaheim debut before spending the rest of the season with the Gulls. Kloos maintained the shorthanded responsibilities with San Diego and the team saw its penalty kill percentage rise from 25th in the league (76.5) to a tie for 17th (80.8) to conclude the season. His point production remained strong as the forward finished with 6-9=15 points in 25 games with the Gulls. Kloos' offense shined in the postseason when he totaled 3-6=9 in 16 games ranking him tied for sixth on the team.
Kloos ended the season with 18-27=45 points with a +3 rating and 36 PIM in 59 games with San Diego and Iowa. In addition, he helped the Gulls to their first-ever Western Conference Finals appearance. During the offseason, Kloos re-signed with the Ducks, inking a one-year extension July 16. The forward enters the upcoming season with hopes to reach the NHL again after settling in with a new organization at the end of last season.
SanDiegoGulls.com highlights each player from A-Z heading into the 2019-20 season, breaking down the roster and what's to come from each individual.
Back to All