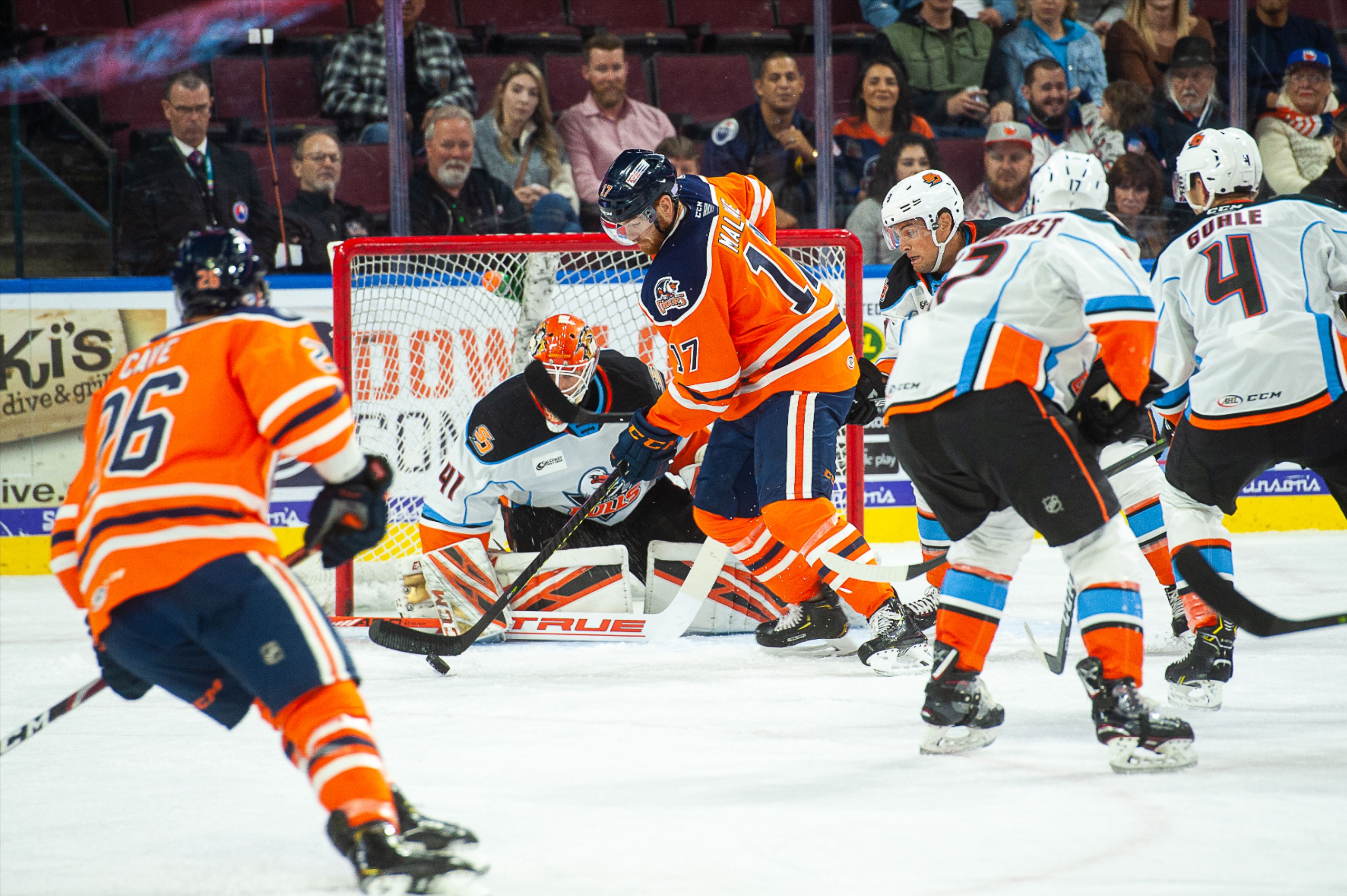 Gulls Aim to Push Win Streak to Five
Jan 18, 2020
The Gulls visit Bakersfield in a Pacific Division clash against the Condors tonight at Mechanics Bank Arena live on FOX 5 San Diego (7 p.m.). The two teams are separated by one point following last night's results as San Diego (16-15-2-2, 36 pts.) defeated Tucson 4-1 and the Condors fell 6-2 at home to Colorado.
Bakersfield (16-16-4-1, 37 pts.) holds a one-point advantage over San Diego in the Pacific Division standings, but the Gulls hold two games in hand entering tonight's contest. San Diego's win Friday pushed their win streak to four games, while also picking up points in four of the last five games (3-1-0-1) and eight of 11 overall (6-3-1-1).
With a pair of assists on Friday night, Sam Carrick continues to lead the Gulls in scoring (16-10=26), goals and plus/minus (+21). Over his last eight contests, the Gulls captain has registered 8-4=12 points and a +12 rating, including a career-long six-game goal streak from Nov. 30-Jan. 11 (8-2=10). Carrick is one goal shy of surpassing Corey Tropp (64) atop the franchise's all-time goal list, entering the game with 15 goals his last 17 games.
Chris Wideman retook the lead among AHL defensemen in goals last night with his ninth of the season and fifth on the power play, his first goal in nine games. Josh Mahura added to the blueline scoring Friday with a goal and assist, marking five points his last four games (2-3=5).
Anthony Stolarz (12-10-3) is likely to be in net for the Gulls as he enters the contest with a 2.80 goals-against average (GAA) and a .917 save percentage (SV%) on the season. Since the calendar turned to January, Stolarz has posted a 2-1-0-1 record with a 1.92 GAA and a .938 SV%. He is also 5-2-0 with a 2.30 GAA and .930 SV% his last seven road starts overall.
This season, the Gulls have earned points in two of the four prior contests against the Condors (1-2-0-1), with Bakersfield picking up a 3-2, five-round shootout win in the last meeting Jan. 4 at Pechanga Arena San Diego.
All-time, the Gulls are 22-17-1-2 against the Condors, including an 11-8-1-1 mark on the road.
Tyler Benson is the leading scorer for the Condors this season with 8-24=32 points. In seven games this month, Benson has registered 1-6=7 points featuring a pair of two-assist games Jan. 8 vs Stockton and Jan. 10 vs. Ontario. Additionally, Benson has collected 1-2=3 points in four games against the Gulls.
Evan Bouchard leads all Bakersfield defensemen and rookies with 7-16=23 points. The Oakville, Ontario native has 3-4=7 points in seven January games.
Stuart Skinner (12-9-3) has occupied the net for the majority of the season, posting a 3.45 GAA and .890 SV%. The netminder is 2-1-0 facing San Diego this season, but has put forth decent numbers with a 2.29 GAA and a .929 SV%. Shane Starrett fell to 4-3-1 after Friday's loss to Colorado.
Back to All