Gulls A-Z Profile: Jack Kopacka
Aug 31, 2019
The 2018-19 hockey season did not begin the way Gulls forward Jack Kopacka envisioned it. Entering his first full professional season, the forward collected a point in each of his two first games. However, on Oct. 13 he suffered a serious wrist laceration in a game at Ontario which put a screeching halt to his season. Not only did the injury affect his hockey career in missing 35 games, but it also threatened his well-being. The high hopes on a season to mature was instead focused on a rehabilitation program to regain strength in his wrist and arm and regain confidence after the traumatic injury.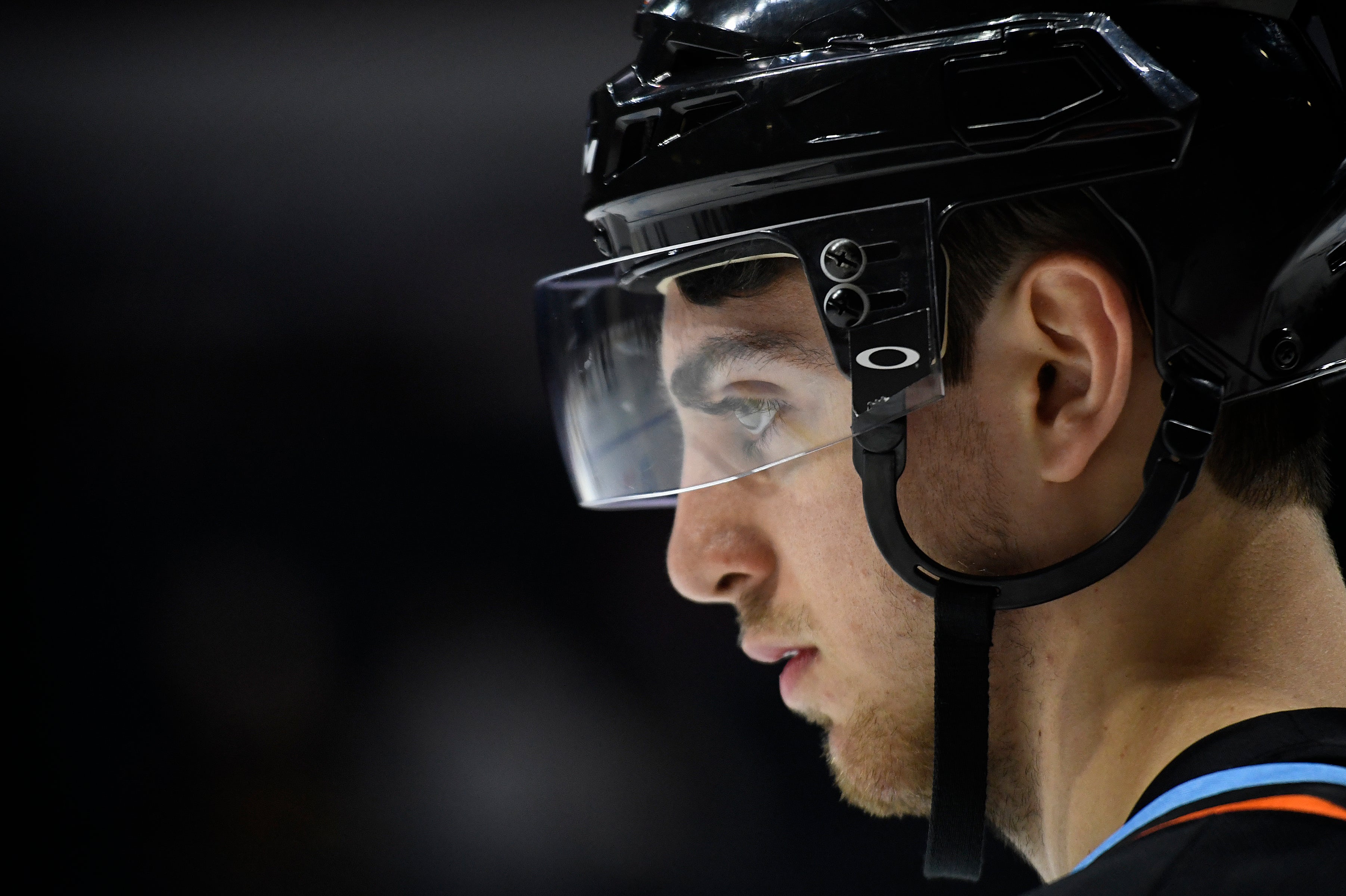 The Lapeer, Michigan native entered the organization as a product of Sault Ste. Marie in the Ontario Hockey League where he skated from 2015-2018. As a Greyhound, Kopacka registered two consecutive 30-goal campaigns and nearly averaged a point-per-game in his final season. His postseason numbers in 2017-18 were just as impressive as he collected 13-8=21 points in 24 games. This gave the young forward something to build from, but the injury navigated him on a different path.
"Getting injured at the beginning of the year, only playing about three games and then coming back over that period of time, it's just the pace and the physicality," said Kopacka after returning to the Gulls lineup. "Things happen, it is what it is. Just knowing that I'm going to get through it and come back stronger was the biggest thing to stay positive."
After extensive rehabilitation and determination, the rookie winger returned to action on Jan. 25. While the team was already in mid-season form, Kopacka was forced to find the speed and chemistry to get on the same page as his teammates. It didn't take long as he amassed four points in five games shortly after returning. There was evidence of returning to 100 percent by the end of the season, he totaled 6-8=14 in 32 games and appeared in six postseason games, collecting 1-2=3 points, including his first-ever playoff goal in Game 2 of the Western Conference Finals May 18 at Chicago.
Regardless of the injury, Kopacka learned how to become a professional, rebound from injuries and gain camaraderie with his teammates. As a former fourth-round draft pick (93rd overall), selected by the Ducks in 2016, Kopacka is ready to learn from the past, but also put it behind him and accept the challenge of the new season ahead.
SanDiegoGulls.com highlights each player from A-Z heading into the 2019-20 season, breaking down the roster and what's to come from each individual.
Back to All